Beyond the top-rated Photo Editor, Collage Maker, and Graphic Designer, BeFunky develops innovative digital media tools that allow users to express themselves creatively, without the need for any advanced technical knowledge. We strive to provide the best possible image editing capabilities with the easiest possible application, truly allowing anyone to be, well...funky!
What are photo effects?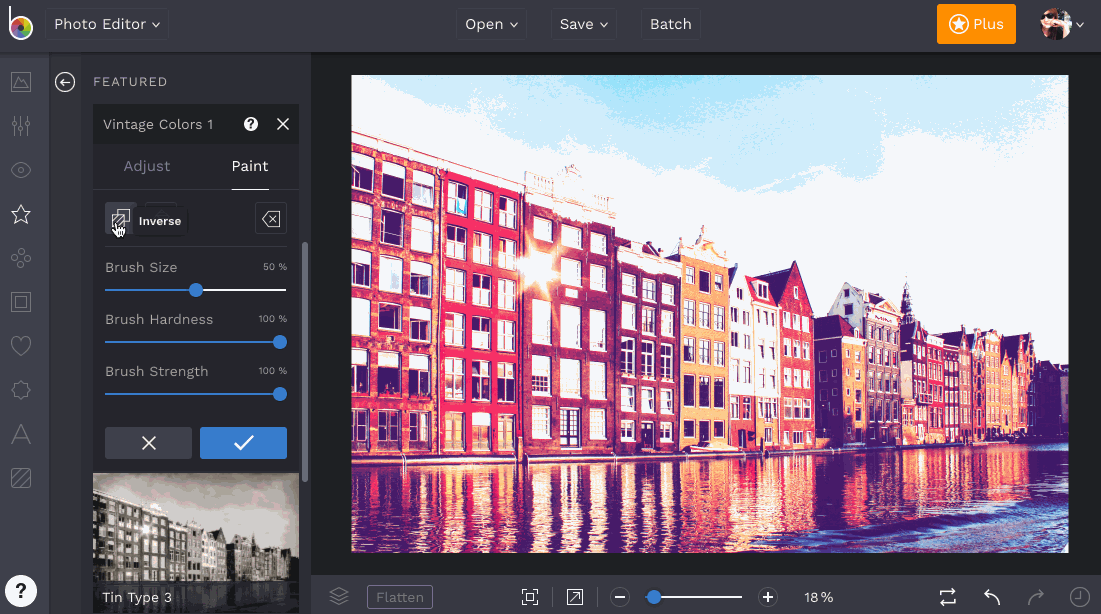 At its core, a photo effect is a tool designed to alter/enhance an image. BeFunky takes this core concept and molds it into photographically rich and artistically styled tools that can be applied to an image with "one-click" results. By developing such effects, we eliminate the need for any upfront technical know-how, while simultaneously giving users the opportunity to learn more and enjoy specific digital photo effects!
What are graphics?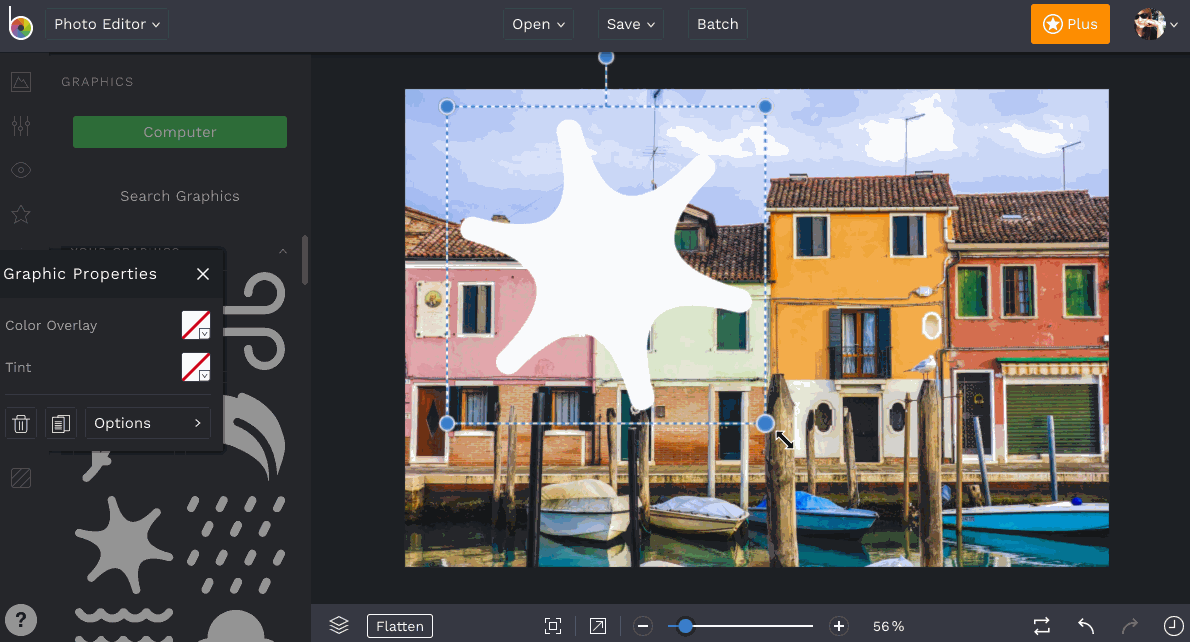 Within the BeFunky Photo Editor, Graphic Designer, and Collage Maker, graphics are referred to as digital stickers, design elements, geometric shapes, emoticons, speech bubbles, numbers, along with holidays and seasonally themed accessories that you can add to your image to further boost your creativity. You can find them in the "Graphics" tab on the left-hand column in all three of the BeFunky editors.
Do I have to create an account?
No, you don't need an account to use BeFunky applications. However, creating one is absolutely free and it comes with many benefits including the ability to:
Store your images online with your BeFunky Photo Library
Add titles and descriptions
Bookmark your favorite effects and items
How much does BeFunky cost? Is it free?
We offer 2 account types at BeFunky. When you sign up for a BeFunky account, you're automatically creating a BeFunky Basic account. This account is completely free and you'll have access to our library of 125 digital effects.
The other account type is BeFunky Plus. When you sign up for a BeFunky Plus subscription (recurring payments), you will have gained access to hundreds of additional effects and graphics. Plus, you'll be 100% ad-free, and you'll have the ability to publish your projects for Comercial Use.
Learn more about our BeFunky Plus Pricing.
Do I have to download and install anything to use BeFunky?
Nope! All effects are processed online within seconds! There is no need for any additional software. As long as you have a semi-updated computer and a solid internet connection, you're good to go!
Is BeFunky easy to learn and use?
Does a bear love honey? Yes of course! We've designed BeFunky to be easy-peasy and effortless to use. In a matter of minutes, you can edit your images to the next level.
For users looking to boost their creative spirit, increase their photographic inspiration, or simply yearn for quality content, our BeFunky Blog is home to only the best tips and tricks of the funky, photo editing trade.
How do I sign up for a BeFunky Plus Account?
Please visit the BeFunky Plus information/sign up page. We encourage all users to take a quick minute to review our Terms and Conditions too!
How do I get started?
You can start using BeFunky to edit your photos today! Even better, you can start editing right now, in a matter of 3 steps!
1. Upload your image here: www.befunky.com/create
2. Pick your desired effect/effects. Click on the effect to see a preview, then click the blue checkmark to apply.
3. Save your newly edited image! We offer a few different locations to save your image, including, Your computer, Facebook, Dropbox, Google Drive, or your own online BeFunky account!