How to use Overlays
If you're not familiar with Overlays, they are shapes and patterns you can use on your photos to add another level of creativity!
They are so popular that we have given them their own category on our tool bar and are not part anymore of the frames set and we'll show you how to work with them: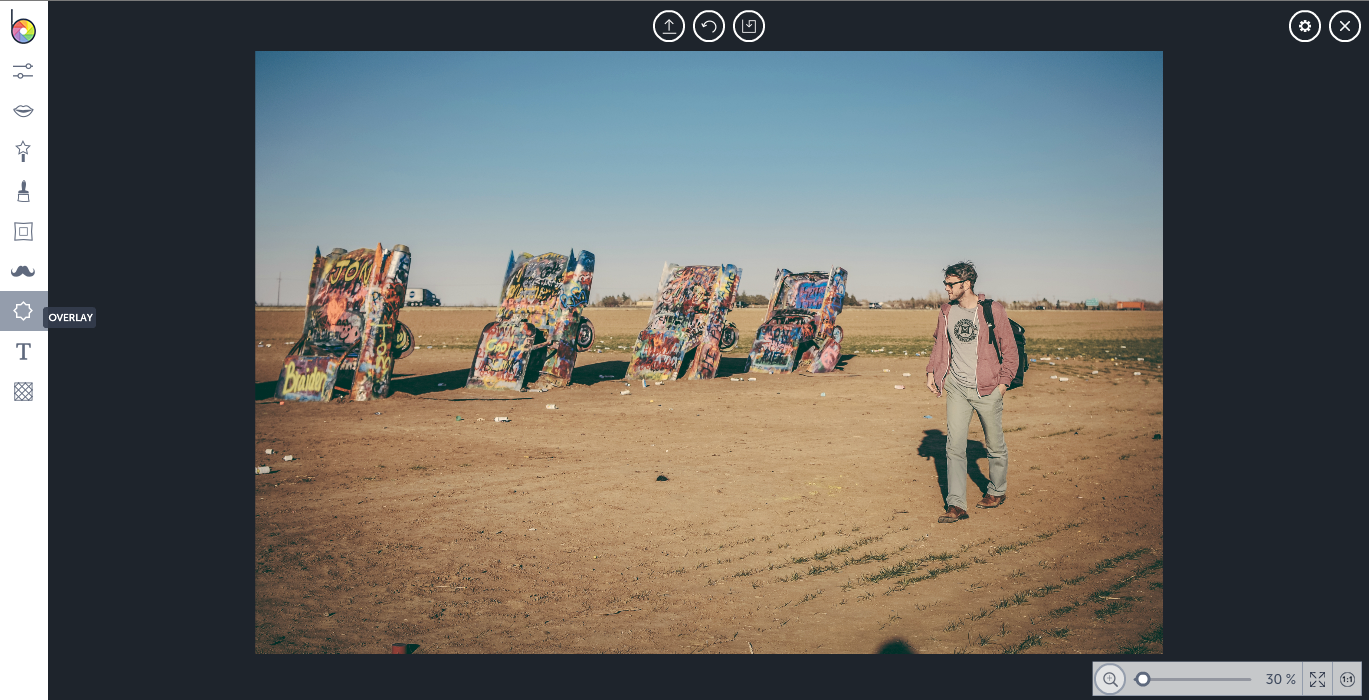 Select an Overlay Shape or Pattern: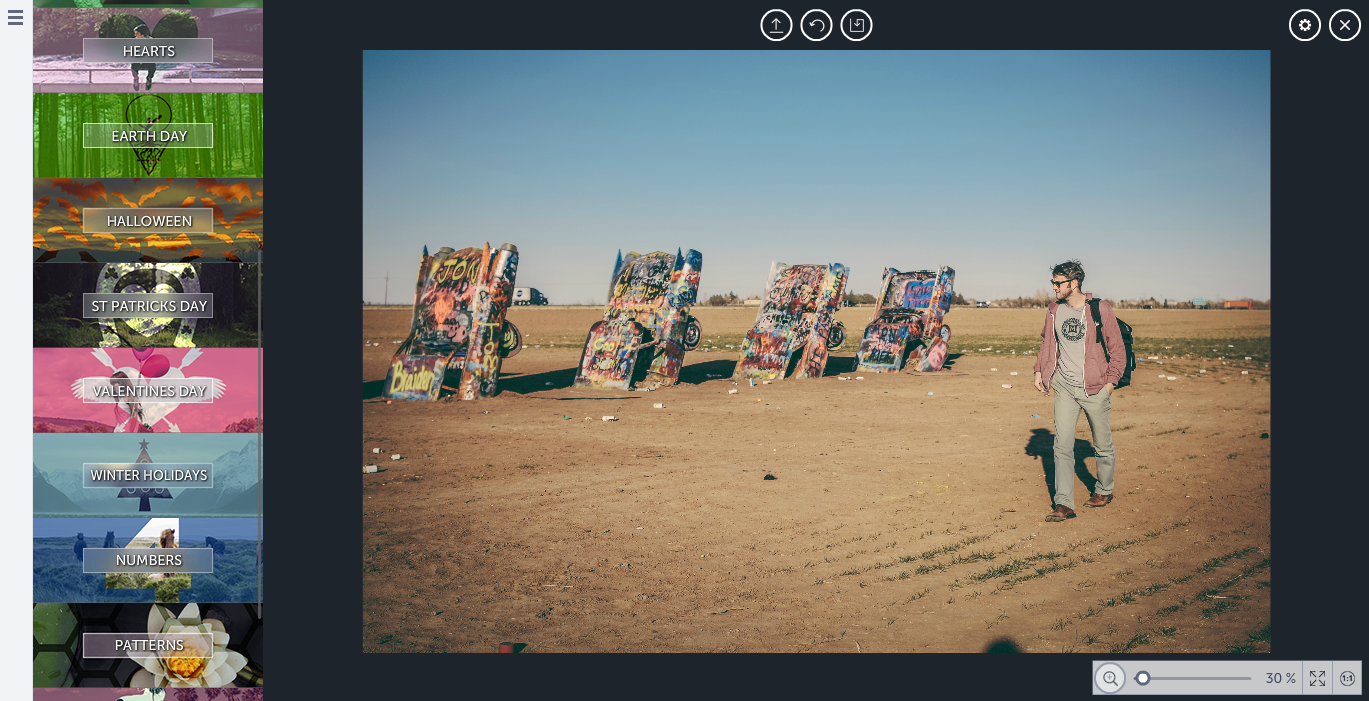 Once you've selected your Overlay, click on the adjustment bar so you can change its Color. Opacity, Size, and Drag it around by clicking on it with your cursor.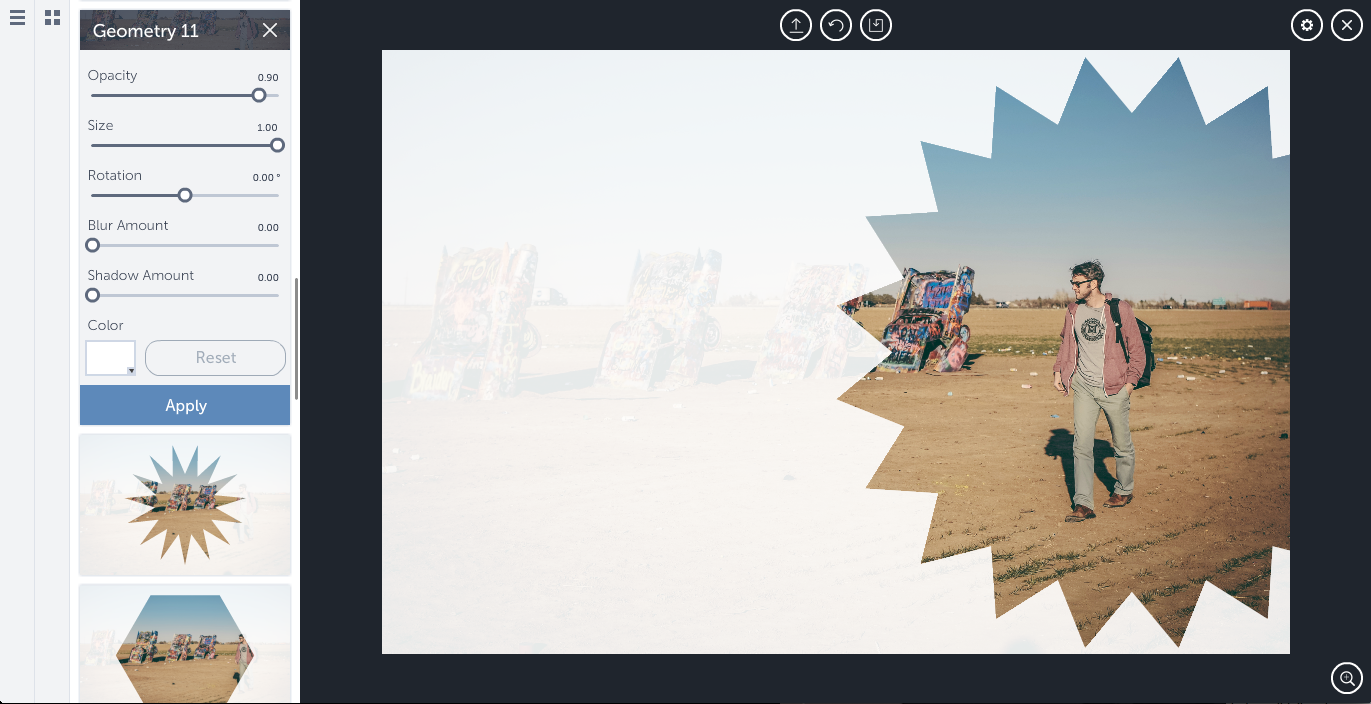 Rotate, Add Blur and Shadow, the sky is the limit! :)