How to use our Text Editor
We've made it super easy to use, but there are a couple shortcuts, that work in both our photo editor and collage maker.
Select the Text Tool from the tool bar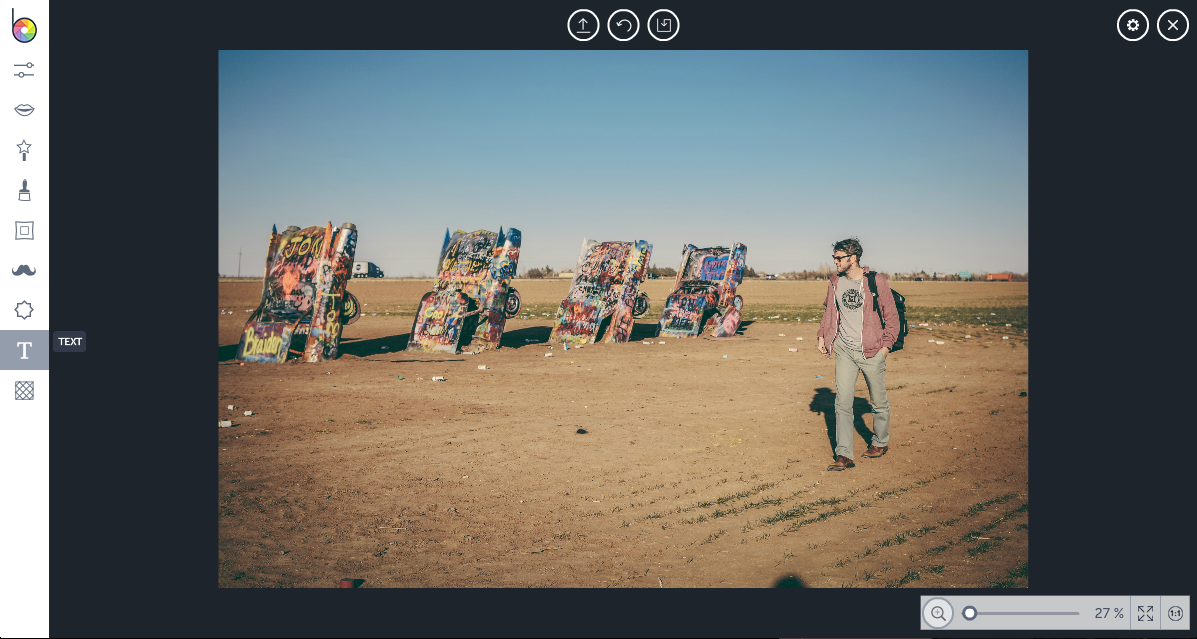 You can now choose a TEXT PRESET or choose DEFAULT for different fonts, background color, outline color, text color, blend, opacity, alignment, duplicate, move backward or forward, or delete it.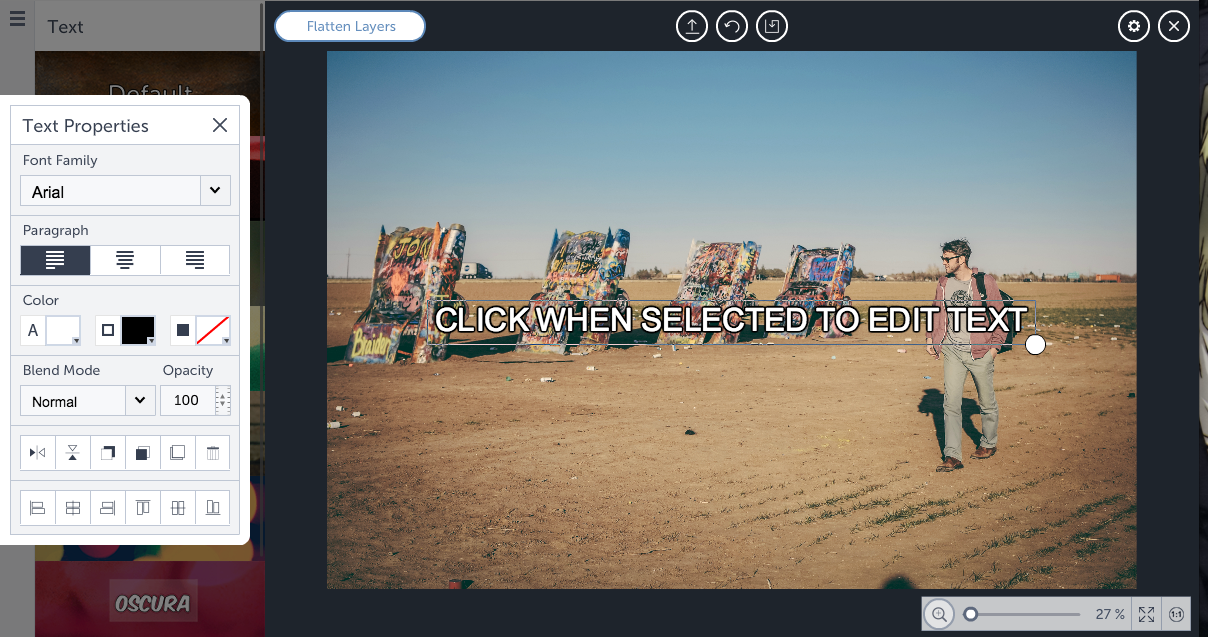 Select your font, colors and all changes you'd like to use on your text. To start typing your text, click on the box that says 'Click When Selected To Edit Text'
To deselect, click anywhere around your canvas outside of the text box.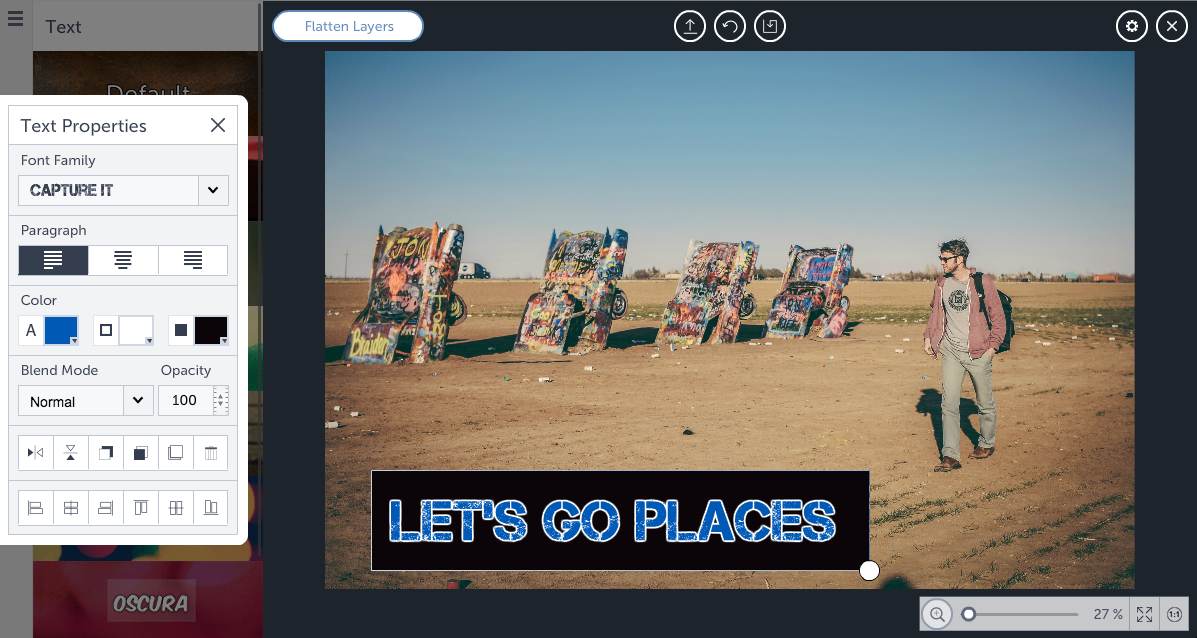 To completely straighten up your text, select the corner and rotate to the size you wish, it will show you a straight line (as you can see on the image below), that's going to be your guide line to let you know your text is completely straight.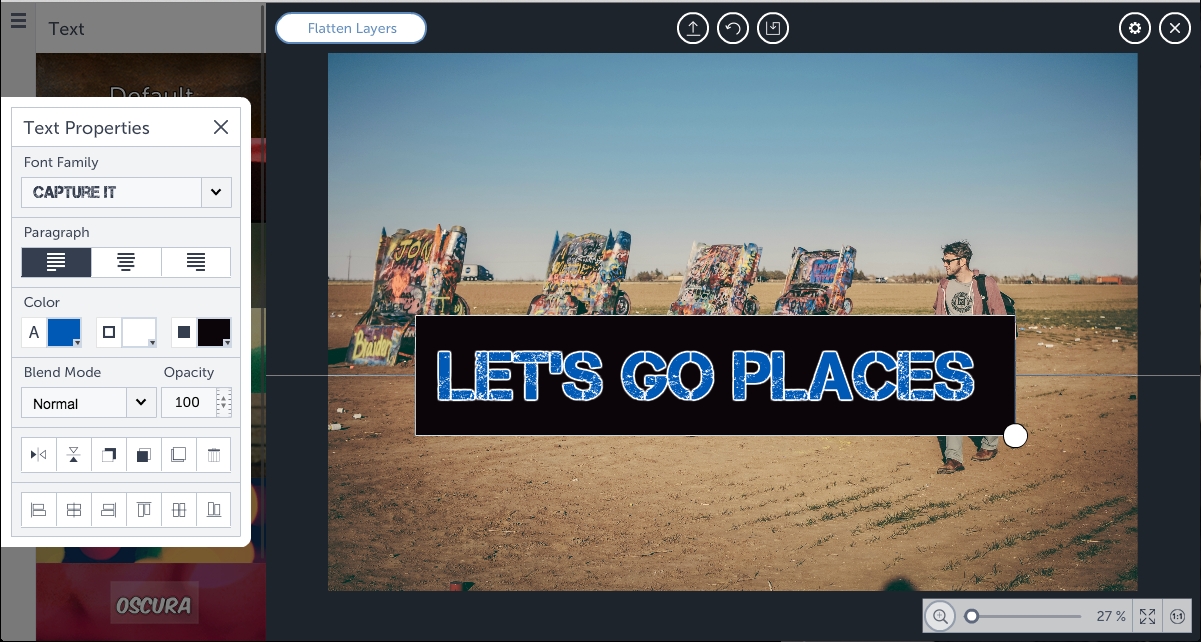 BeFunky Pro Tip: Press Shift when resizing your text so it doesn't move/rotate from its position.
Once you're done with editing your text, to 'apply' click on FLATTEN LAYERS.
Note: If you have any graphic on your image, it will also flatten on the image.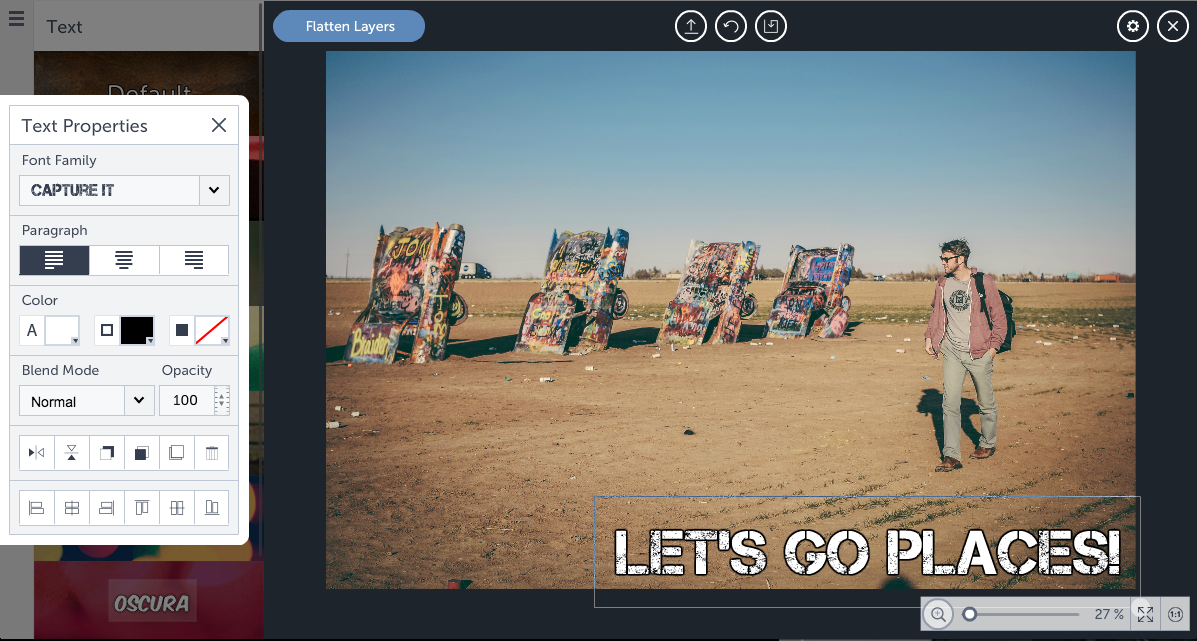 NOTE: If you wish to delete the text after you've flatten layers, please click on 'History' and go back one step to undo the changes. You will have to type all your text all over again.