How to put a border/frame on your photo
Add a frame to your images by selecting it first from the toolbar...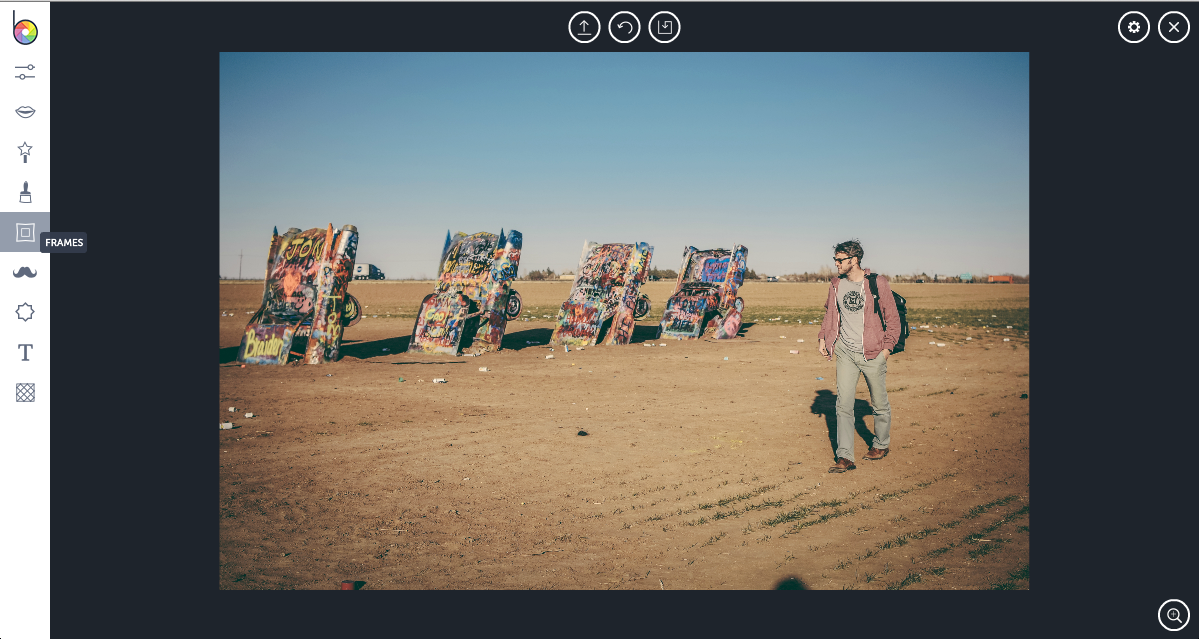 Select the type of frame you'd like to work with, there are options for Border, Drop Shadow, Instant, Grunge, Film Strip and, Classic.


Examples:
BORDER
On border, you can choose the Outer/Inner Colors, the Outer/Inner Thickness, the Corner Radius and even create a Space for Captions.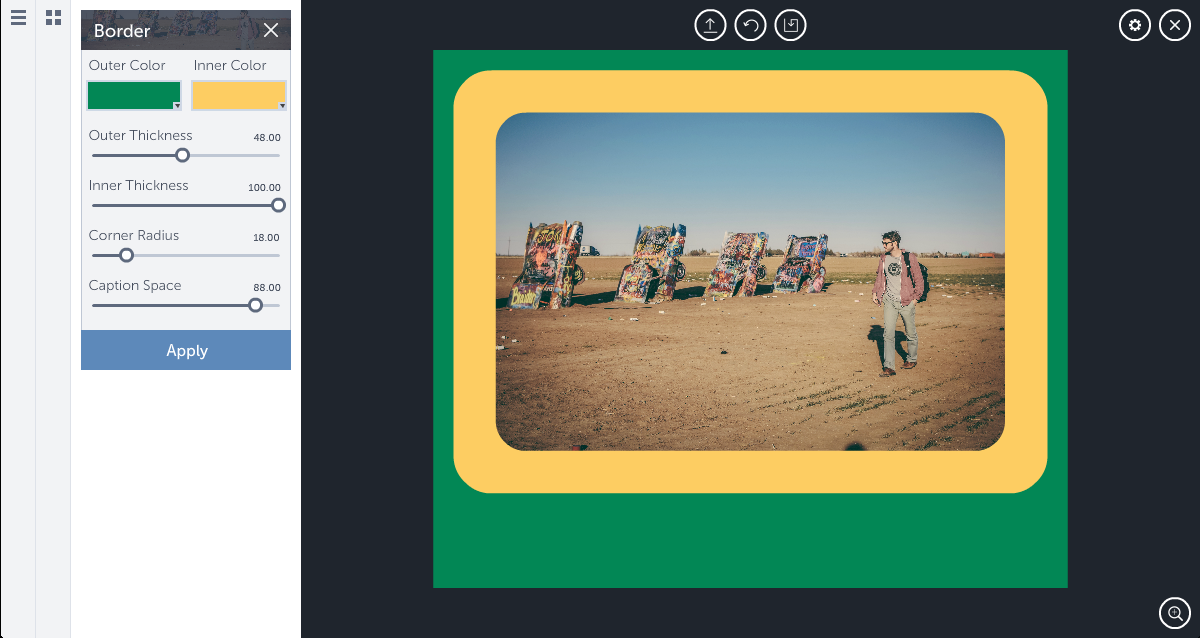 DROP SHADOW
This frame allows you to add a back shadow, and it's pretty versatile, you can change the Background/Shadow colors, Distance,, Angle, Size, and Opacity.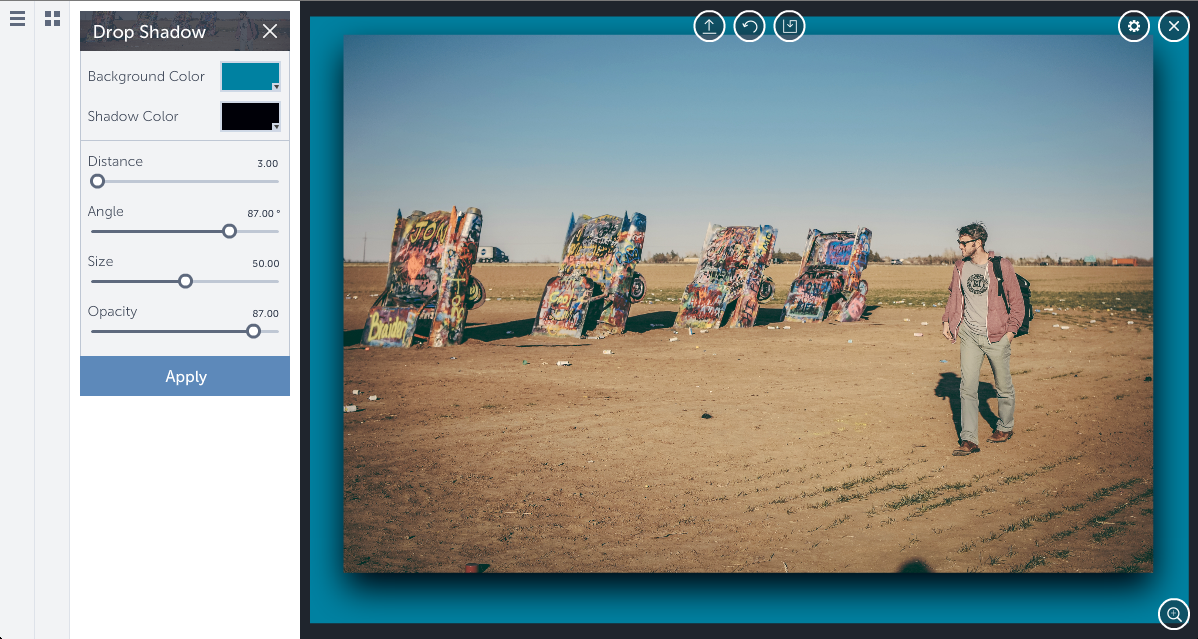 INSTANT
You can change the background color, position and rotation.