To get a receipt for your BeFunky Plus subscription payment, head over to your Account Page and select View next to your Billing History. This will show a history of all payments made to your account.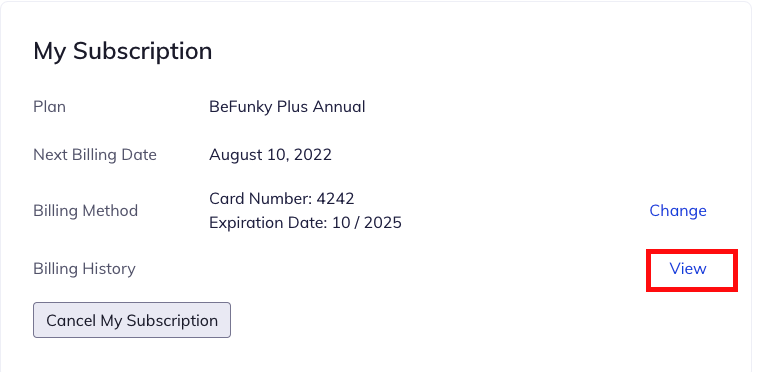 Once your subscription has been cancelled, and after the end of your billing period, you will no longer have access to historical receipts on your profile. You can Contact BeFunky Support to request prior receipts!
Further information regarding a VAT receipt can be found here: VAT Receipt.