How do I create a BeFunky Profile?
Go to BeFunky.com and on the top right corner click on the dropdown menu
'Sign Up'

Create a username, add an email address, and create password to 
register!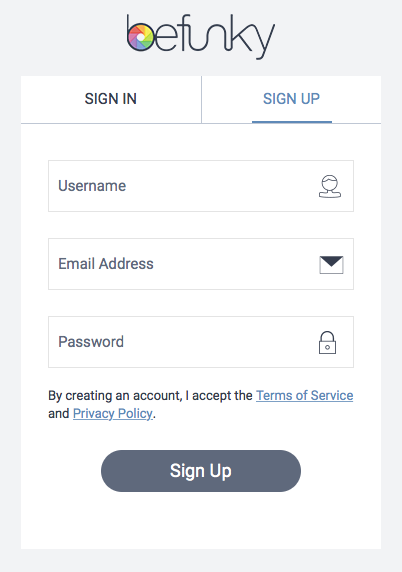 ​You'll receive a verification email, so please make sure you click on the verification link for your registration to go through.  
After that you'll be good to edit your profile and share your photos on the Explore Page, get likes, comment on other photos, and have all the BeFunky fun :)
About your personal information:
We take great security measures to protect your personal information and we do not share it with any other organizations.
Please keep your password confidential and do not share with others.  If you believe your password has been misused, please let us know immediately.