How do I cancel my BeFunky Plus subscription?
You can cancel your subscription anytime from your 'My Account' page of your BeFunky profile. You'll find the 'My Account' option by hovering over your avatar in the upper right corner after you login to your account.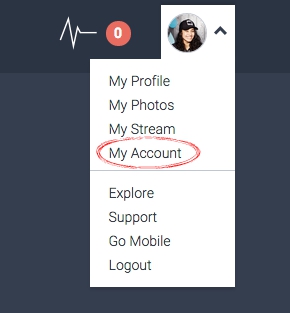 Paypal Users
Please note that if you've paid using PayPal, you'll be redirected to the PayPal website to cancel your subscription. If you are not automatically redirected, login to your PayPal account to ensure that your recurring payment has been cancelled there as well.
When you try to cancel your subscription, if it says "Invalid Link", please verify the email associated with your Paypal account is the same associated with your BeFunky account or if it's a different one, then use that one.
Follow these steps to cancel your subscription once you are logged in:
Classic site:
1.Click Profile.
2.Click My Money.
3.Click Update in the My Preapproved Payments section.
4.Click Cancel, Cancel automatic billing, or Cancel subscription and follow the instructions.
New site:
1.Click the Profile icon next to "Log out."
2.Click Preapproved Payments.
3.Select the payment, and then click Cancel.
After you cancel, you'll still be able to use your BeFunky Plus account until the end of your billing period.