Yes, If : You have saved your image onto BeFunky with the Public option checked off. Your images will be available for public viewing. However, you have the option to keep your photos private.
No, If : If you have unchecked the Public option while saving your image.
Step 1: After you've finished editing your photo in the Photo Editor, click Save on the top Menu and choose BeFunky.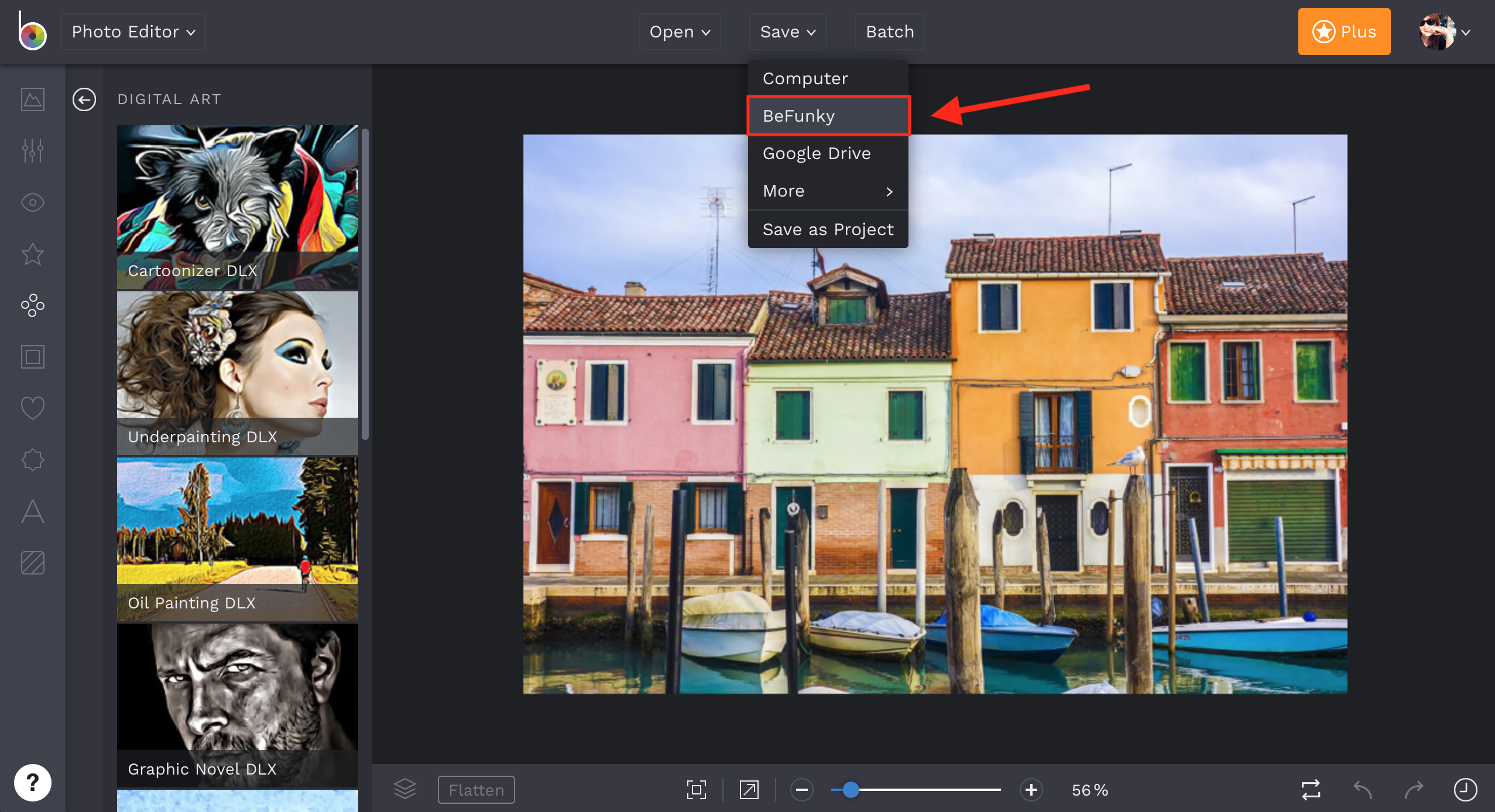 Step 2: Uncheck the 'Public' option for it to automatically go 'Private'.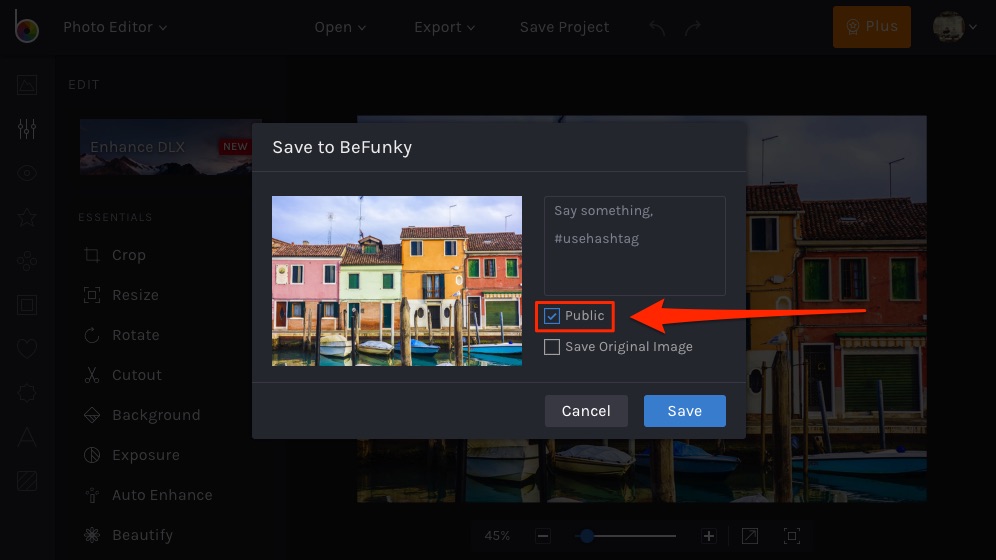 Step 3: To change the privacy setting on any image you've already saved to your BeFunky gallery, click your profile image in the top right corner and select 'Account.'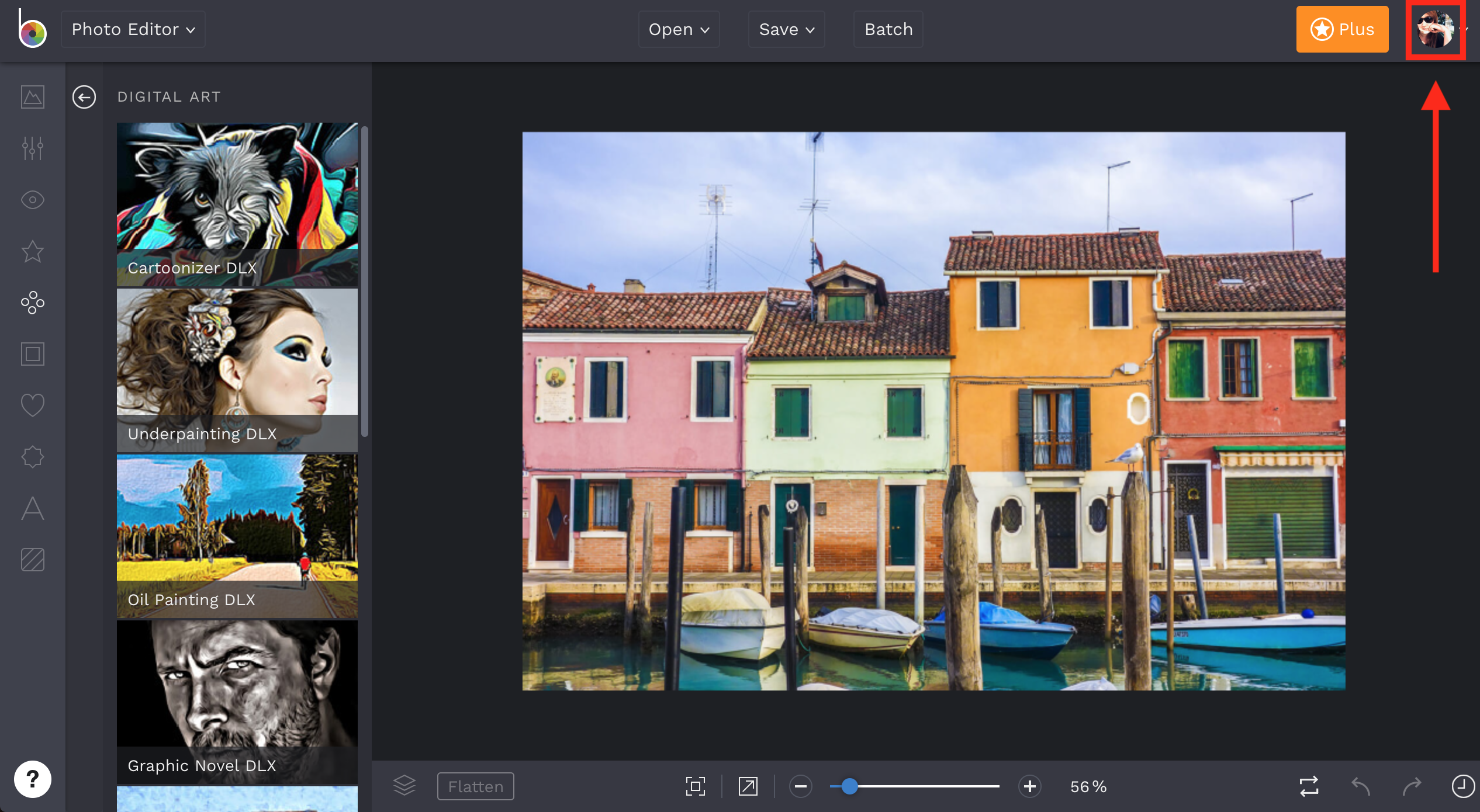 Step 4: - You are now in your account settings page. Click your profile image drop down again, and select "My Photos."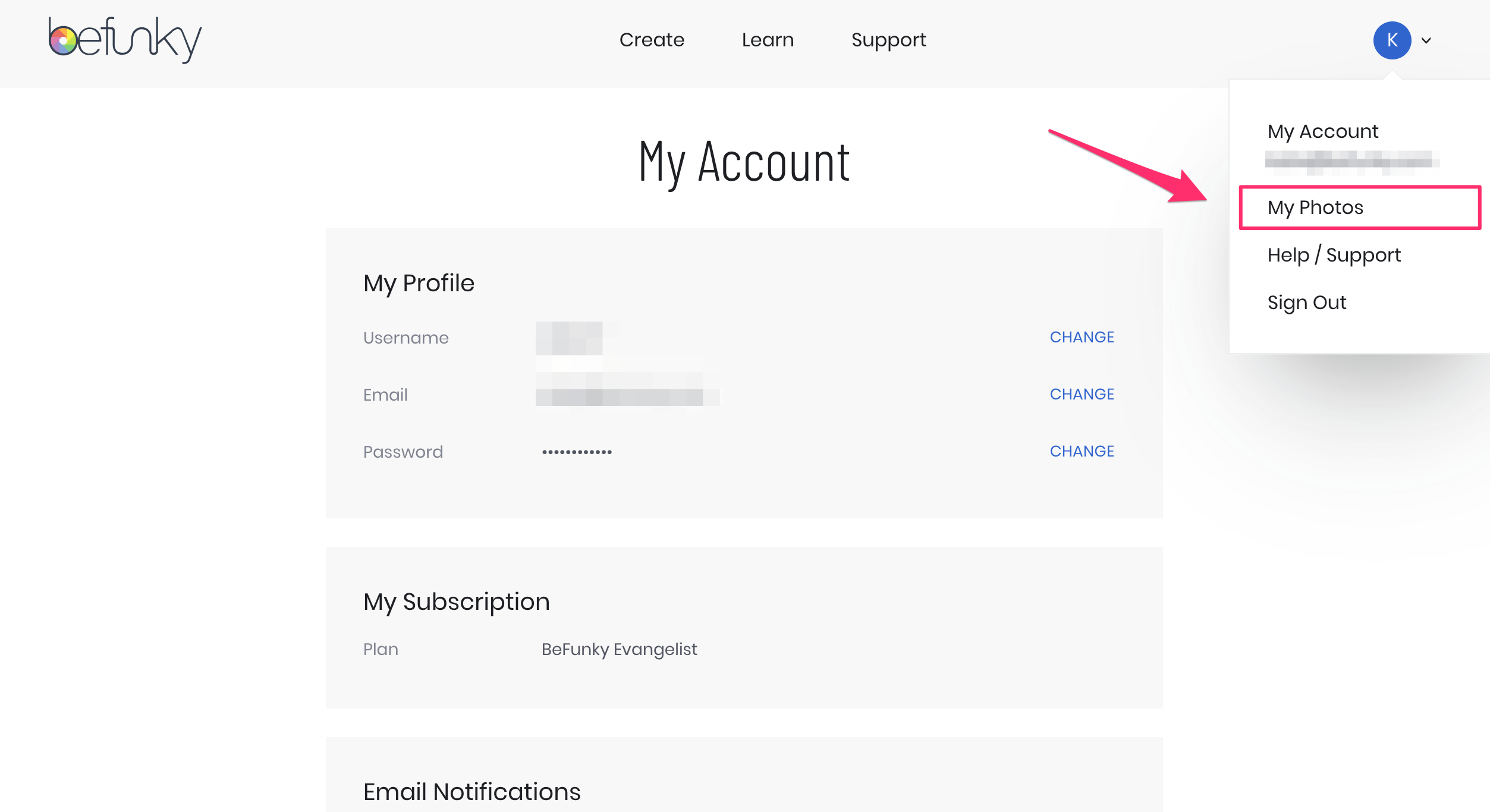 Step 5: - With your mouse, hover over you image and click on the three dots to set to Public or Private.
In "My Photos" you can also:
- Edit the Title
- Open in Editor
- Move to Trash

Private photos will not show in web searches. If you are still able to find a photo you recently changed to Private, that photo will be removed when that search engine refreshes their cache.