Working with Photo Effects
How are Photo Effects organized?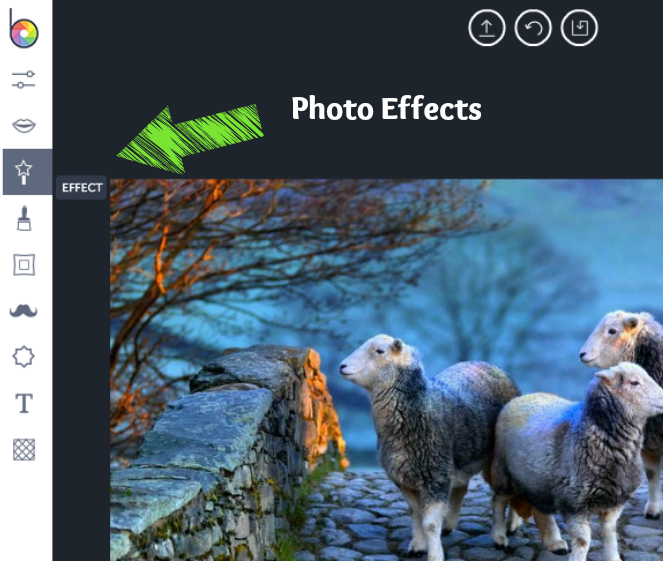 On the Photo Editor, effects are grouped in categories. Each group will have a variety of options of the effect that you can choose from.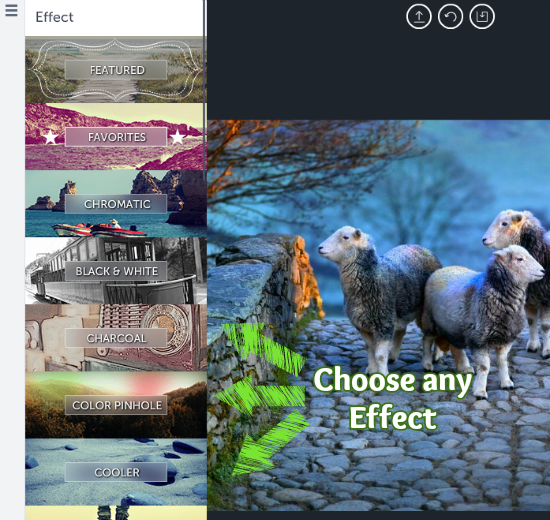 What should I do to apply a photo effect?
Once you upload a photo, all you have to do is click on one of the effect styles that are displayed on toolbar. (The thumbnails will provide a preview of the effect to your photo).
You can drag the button to adjust the intensity of the effect, once you're done, you can click on the checkmark to apply the effect.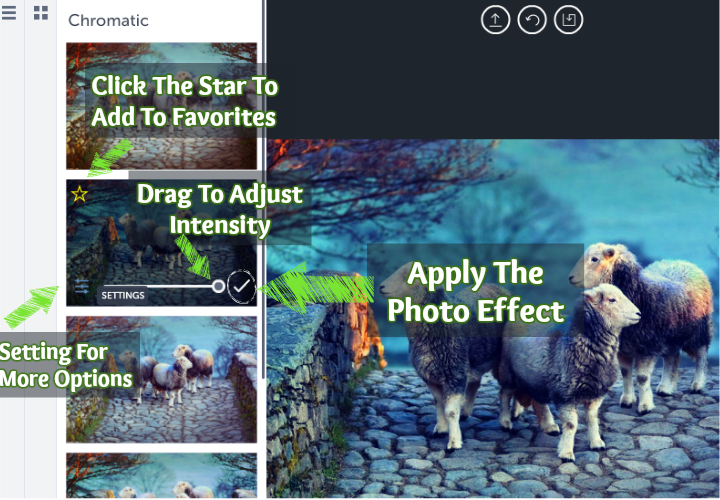 Can I change the settings of effect styles?
Yes! A Settings button is displayed under each effect style (displayed on above image).
You can select the 'Paint Mode' to paint the effect to your image.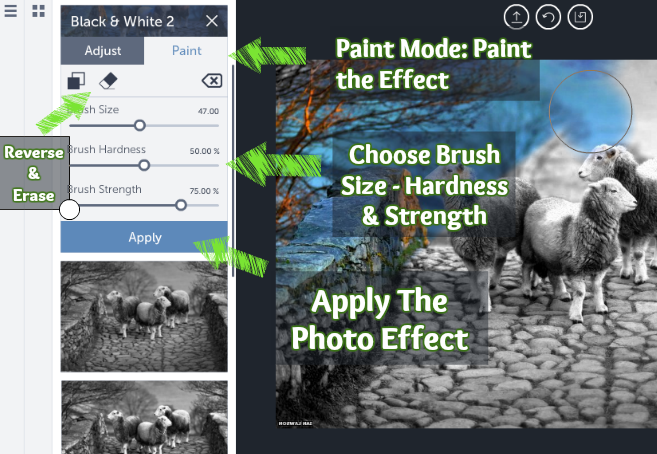 - Click on the Settings button
- Change the Settings as desired or use Paint Mode 
- Click on Apply