If you're a registered user, you can store your creations on your My Photos page and view them at any time. Select the BeFunky option on the Save dialog box to store your images in your photo library.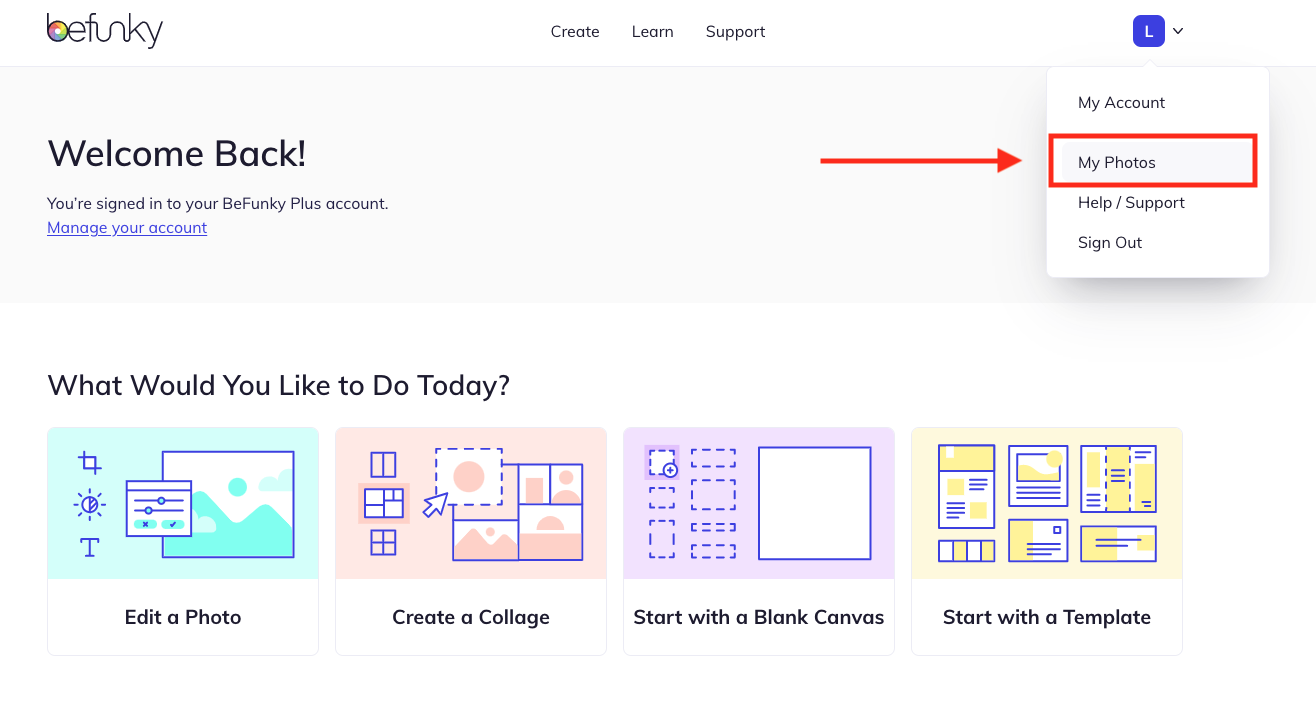 This will showcase your creations (publicly, if you select public when saving) on your My Photos page. You can also decide which images will be available to everyone by setting its privacy from the lock button when you hover over a photo.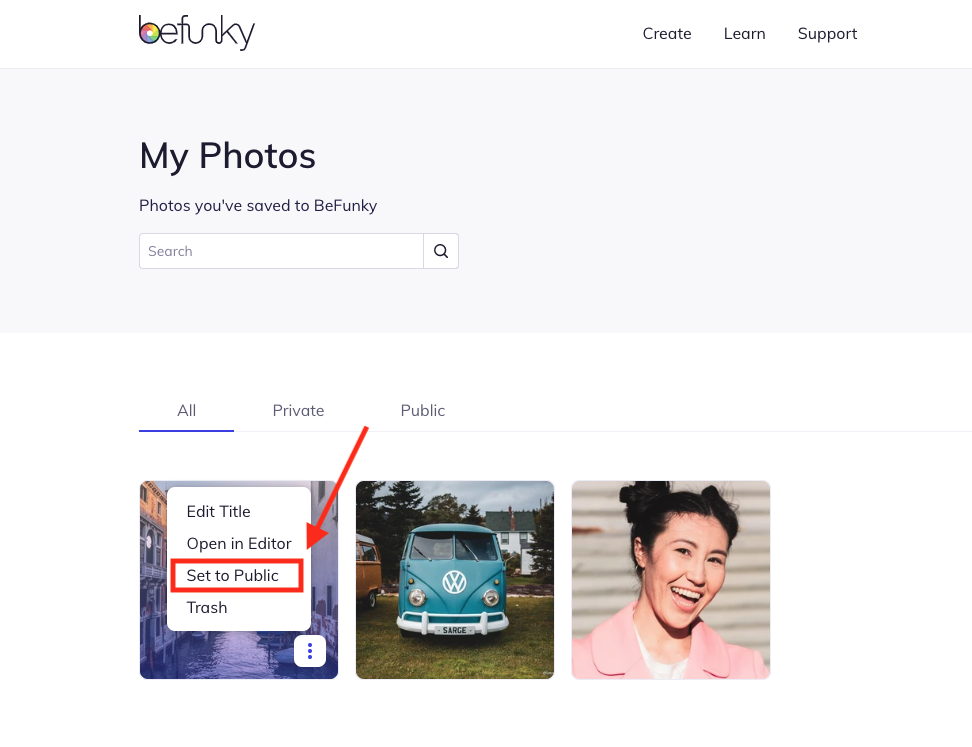 Accessing My Photos
Step 1: From the Photo Editor / Graphic Designer / Collage Maker page, click on your profile icon and select Account.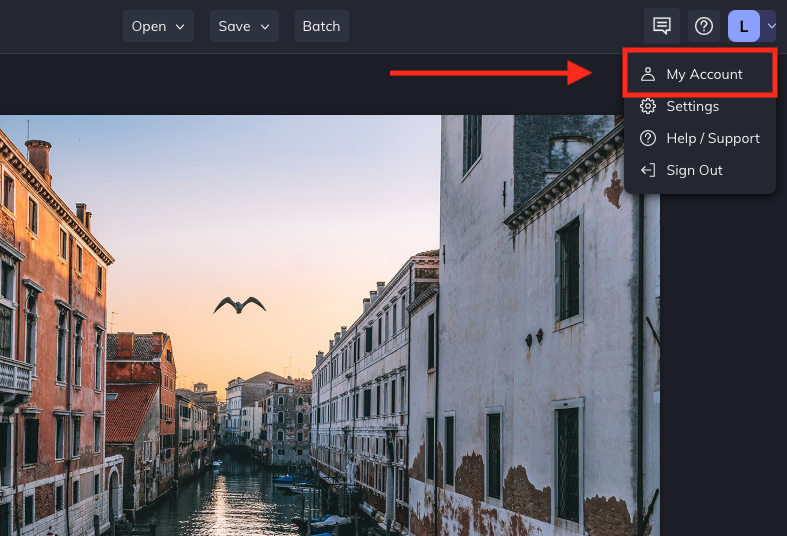 Step 2: On your account page, again hover over your profile icon and select My Photos.

Information Stored in My Photos
To help identify each photo, the following information will be displayed:
Title: You can give a title to your creation.
Tags (hashtags): Tags help describe a photo and can be found by browsing or searching.
Date Created: The date that the creation was saved to your photo library.
Privacy Setting: This indicates whether the image is private (only you can see it) or public (others can see it). You can change the image privacy setting anytime you want.
Making Changes in My Photos
When you hover with your mouse over each image you can choose to:
Edit the Title.
Open it on the Photo Editor.
Set it to Private or Public.
Delete it by selecting the Trash option.
Unable to Save Photos to My Photos Page
If you're having trouble saving your photos to your My Photos page, make sure you've verified your email. You can check as soon as you login to your BeFunky account. You'll get a notification on the top saying Please verify your email address.

If there isn't an option to verify your email, you most likely already did this (we send out an email when you initially sign up, and if you can't find it, please check your spam folder).
Note: All images saved to My Photos are saved but are set to private until the account email has been verified.