How Do I Share My Creations?
Currently, users are able to share their work on Google Drive, Dropbox, Facebook, Pinterest, & Twitter. 
From the Photo Editor, Graphic Designer, or Collage Maker page, look for the 'Save' dropdown on the top right next to 'Open.' The sharing panel will drop down. From there, you can pick your chosen platform, log in, and share!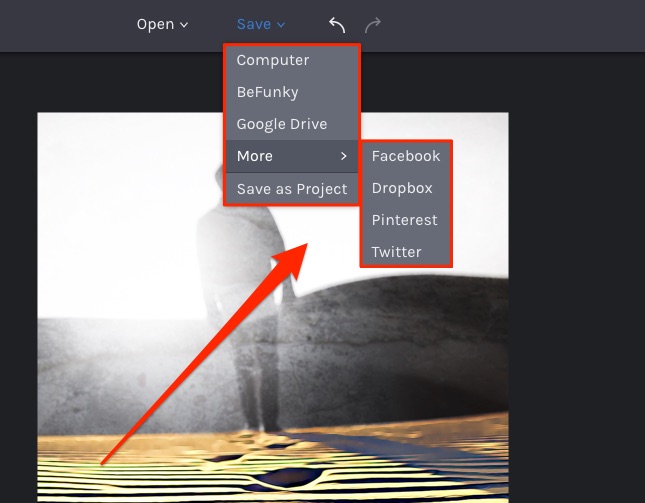 Have questions? Contact us here.