How To Setup Web Camera Permission For Befunky
Before you can use your webcam in BeFunky, you'll need to change your browser settings to give us permission.
Here's how to update your browser settings:
Google Chrome  
There are a few different way's to allow webcam access to Befunky. 
1. Here is one way to allow access on Chrome.
If this does not work for you, try accessing permissions through the Chome preferences. 
1. Go to your Google Chrome Preferences.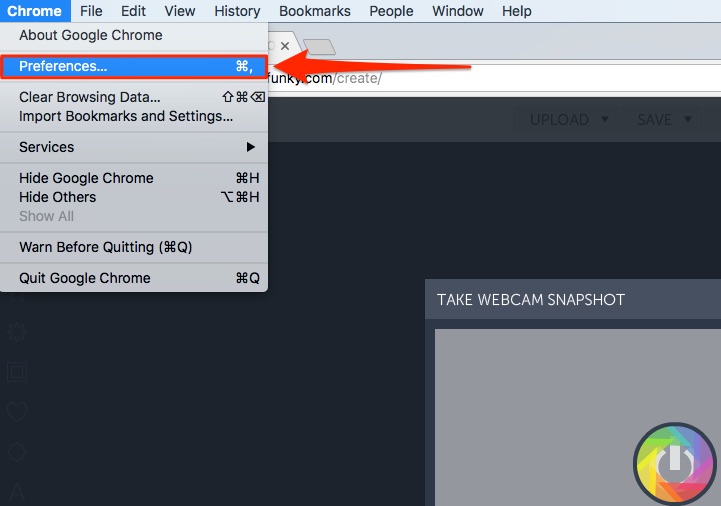 2. Scroll down to Privacy and Security. Click on Content Settings.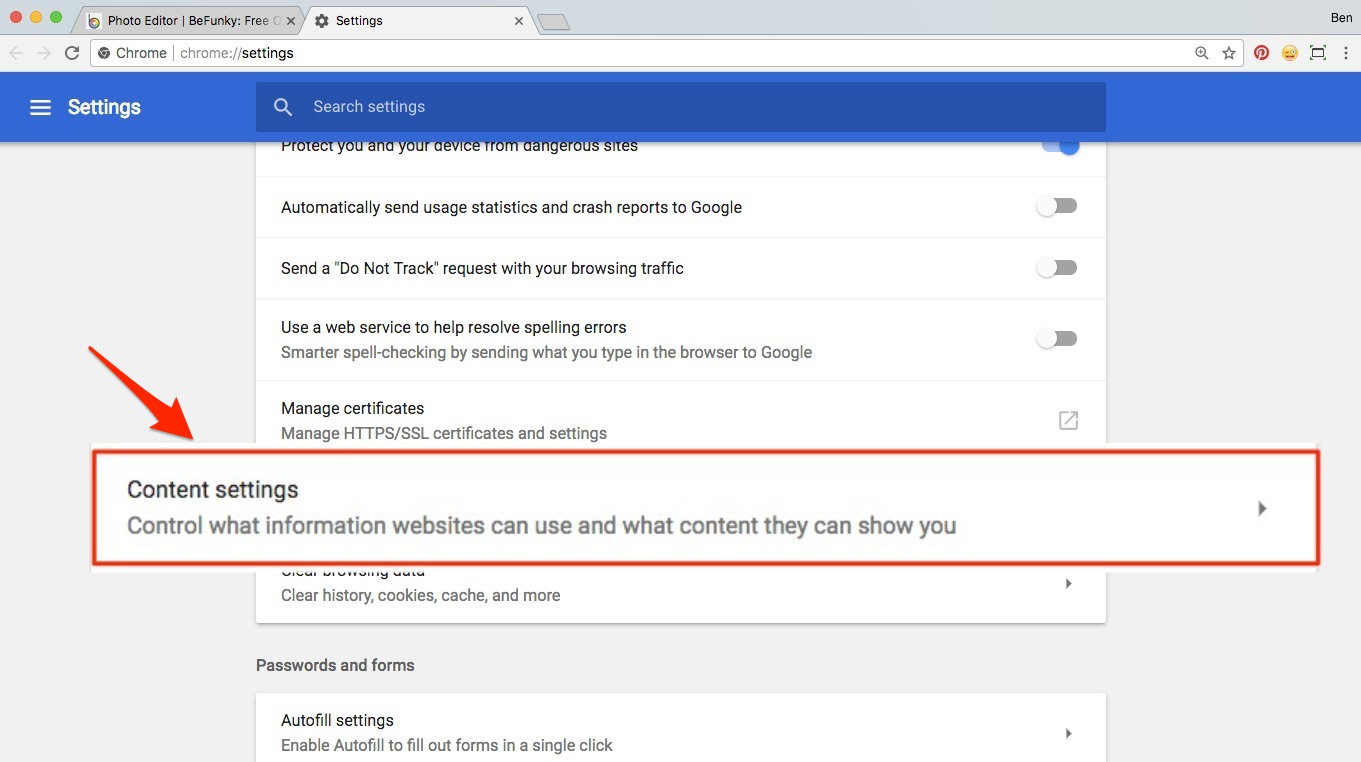 3. Click Camera.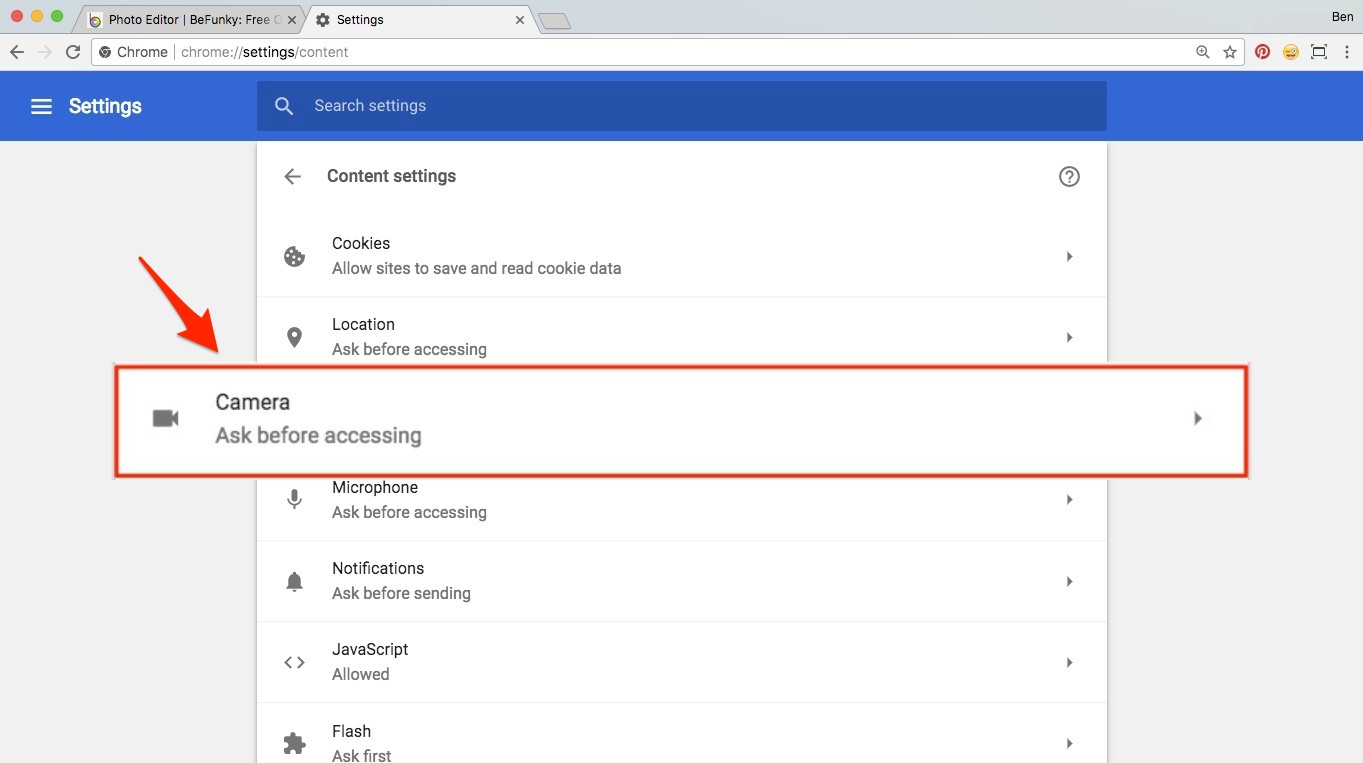 4. Unblock Befunky.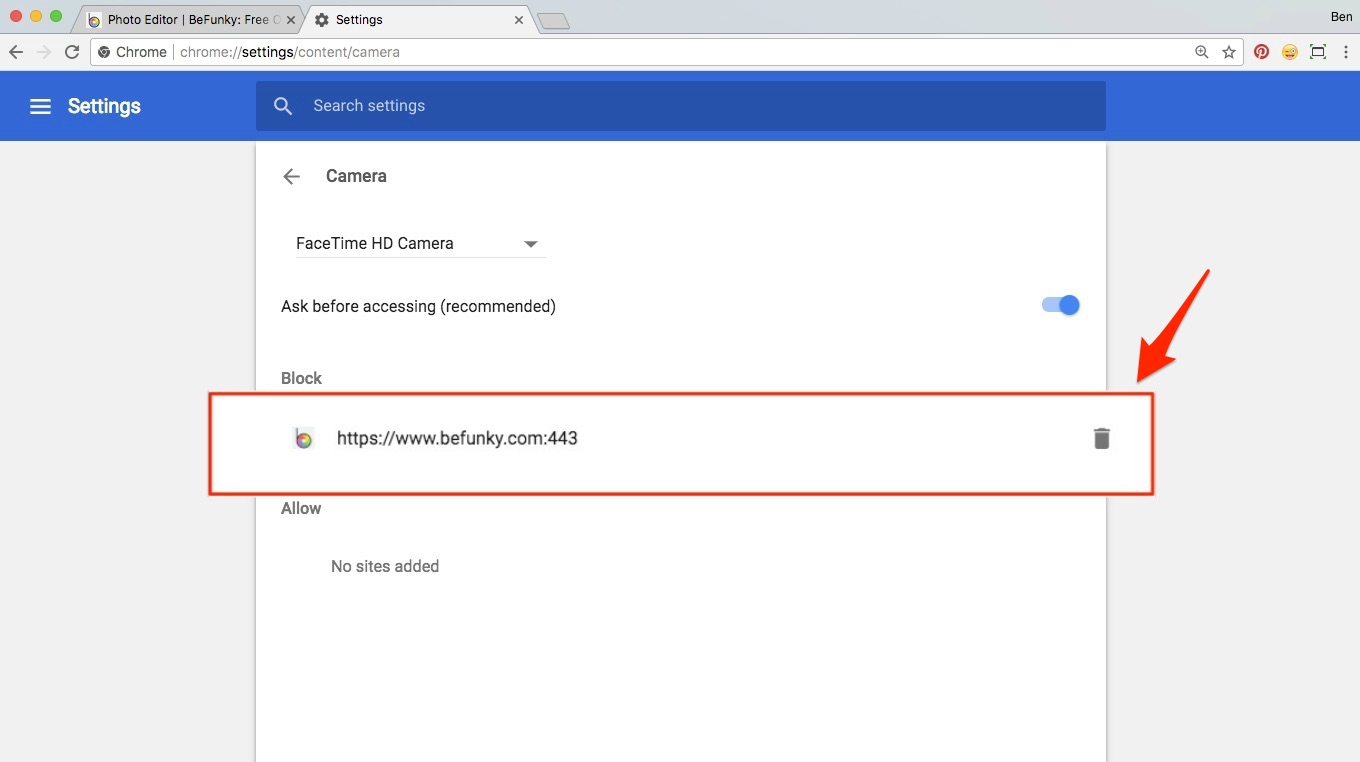 5. Close your preferences window, refresh the page, and you are good to go!
Mozilla Firefox
When trying to use the webcam, you will notice that you can still take a picture even though the webcam is not functioning. Taking a picture will capture a translucent image, and not an image from the webcam itself.   
1. In the upper left corner of the window, click on the small camera icon.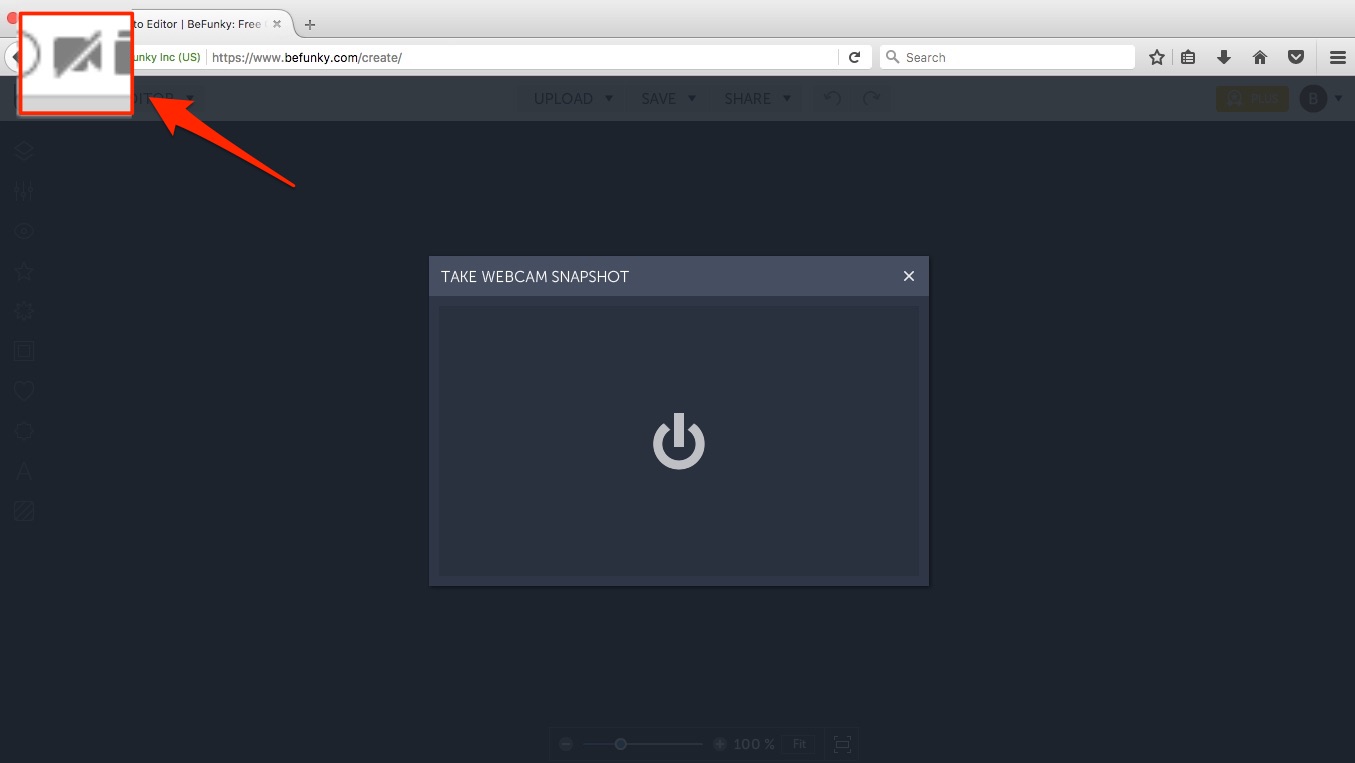 2. Click the X to remove the temporary block on Befunky's access to your webcam.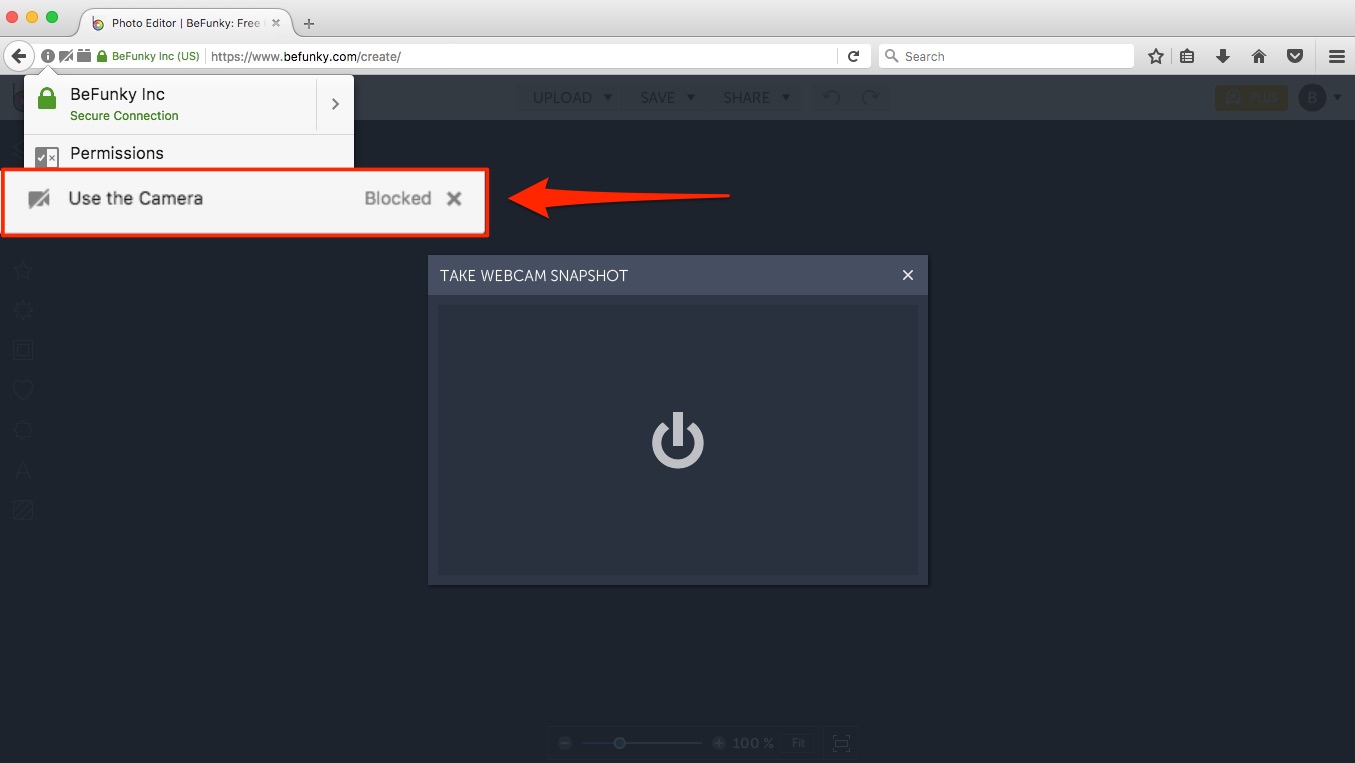 3. Reload the page, and select the webcam from the drop down menu. Click Allow.
5. Your webcam should work normally. 
Safari
1. Head to your Safari Preferences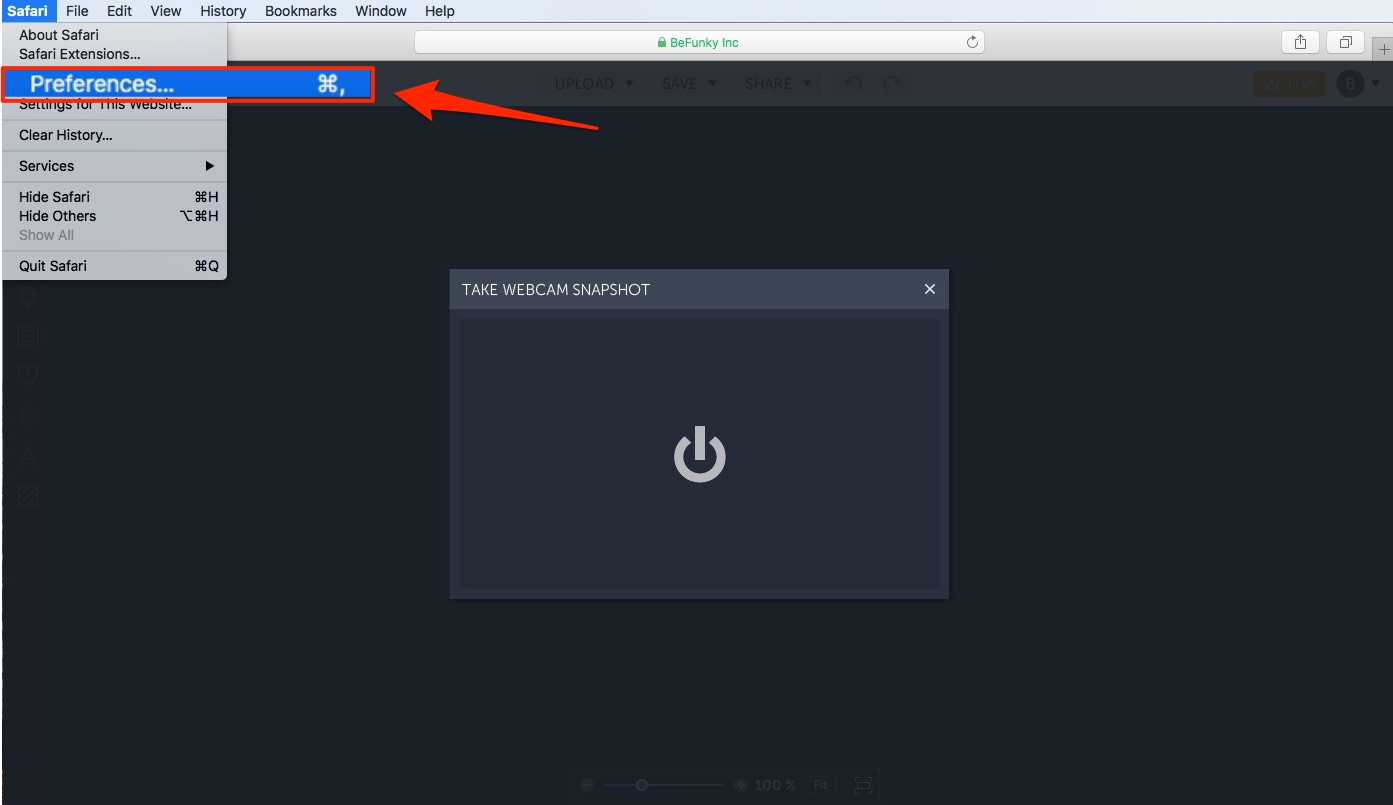 2. Click websites.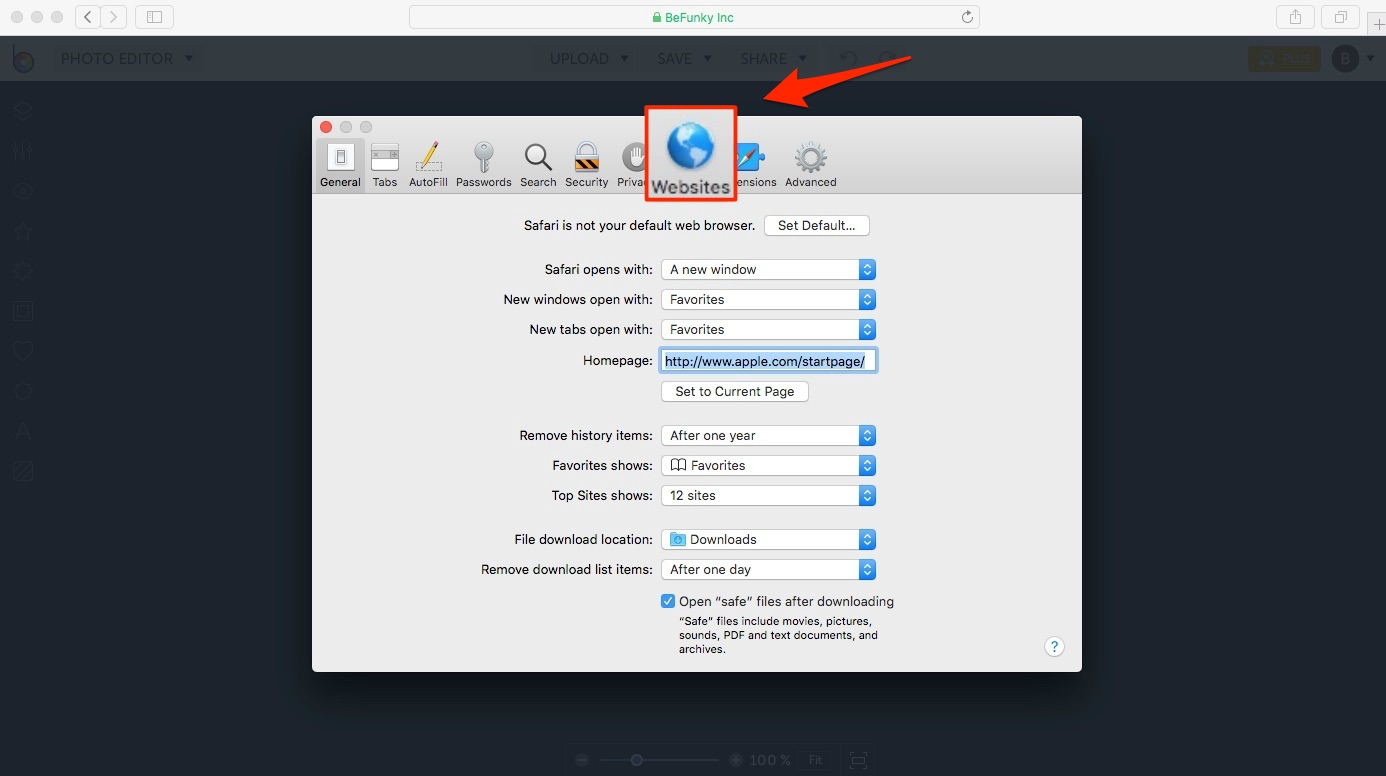 3. Click Camera.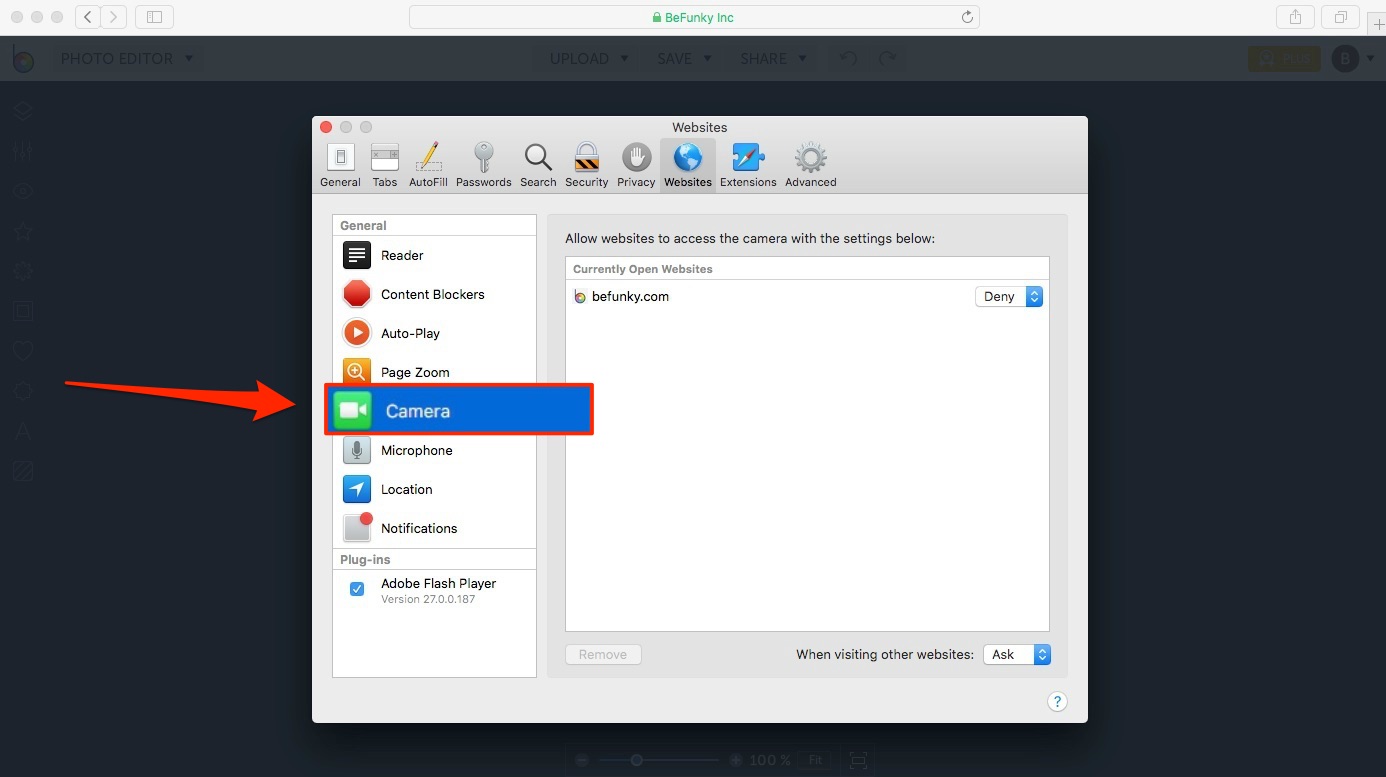 4. Find the Befunky website page, and click the 'Deny' drop down to 'Allow.'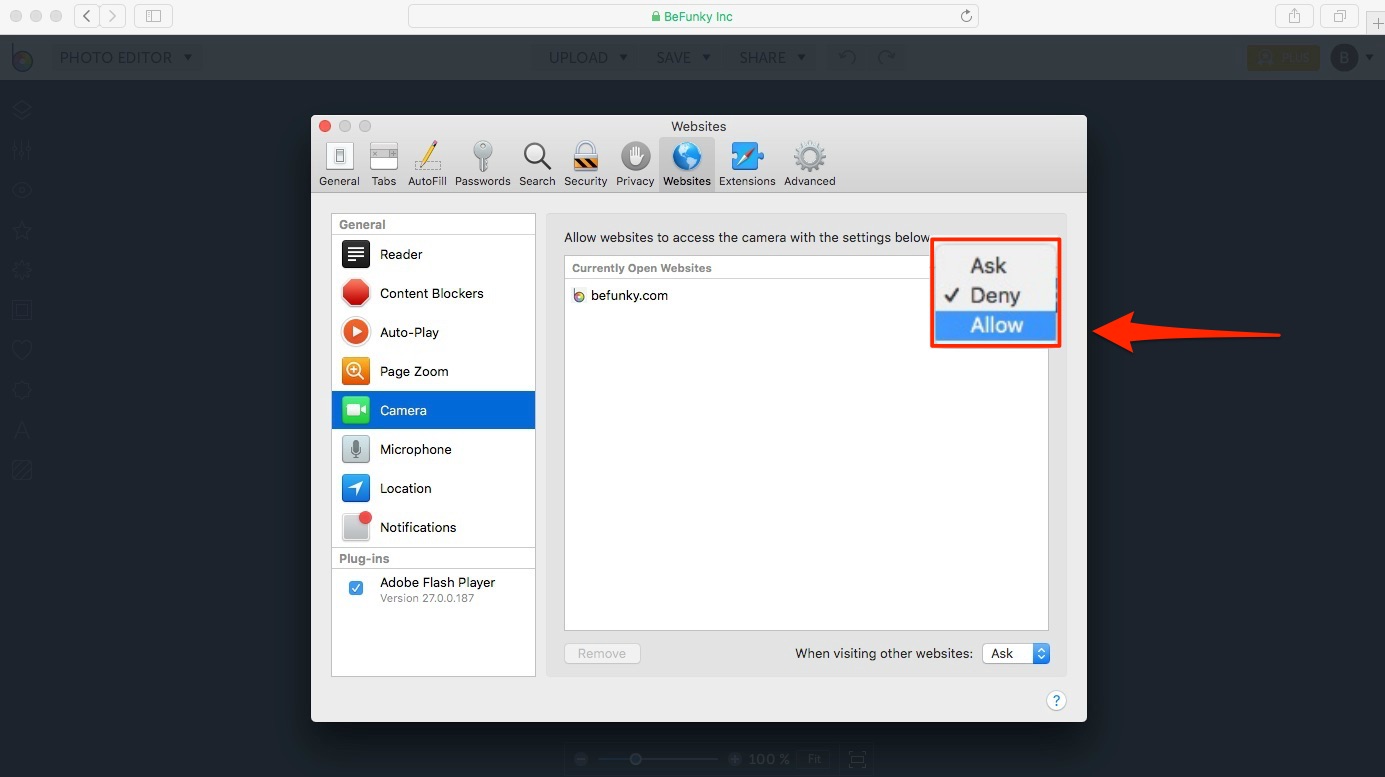 5. Exit preferences, and refresh the page. Head back into the webcam drop down, and you will have access to your webcam. 
Microsoft Edge
1. Head down into the windows search bar in the lower left hand corner.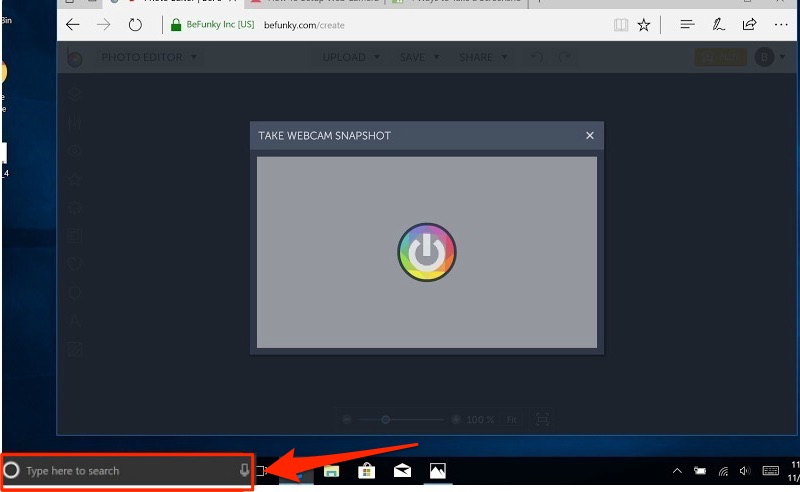 2. Type 'webcamera' into the search bar. Find Camera privacy settings.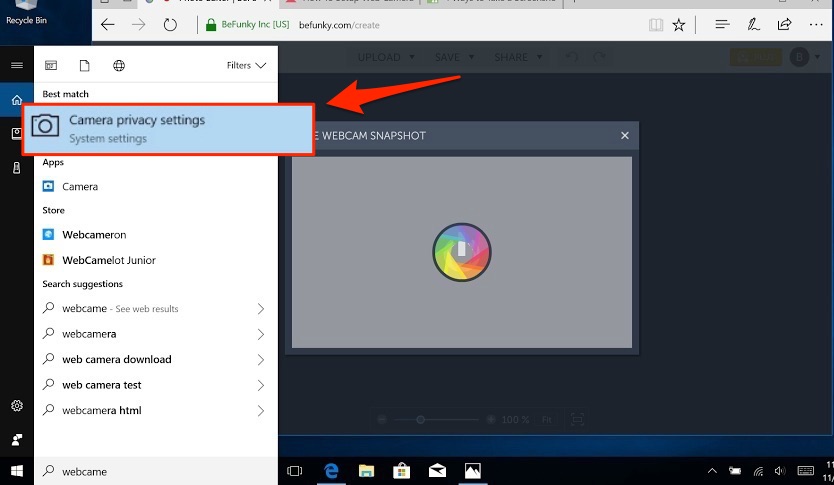 3. Click into the Camera privacy settings and find Microsoft Edge. Click the setting from Off to On.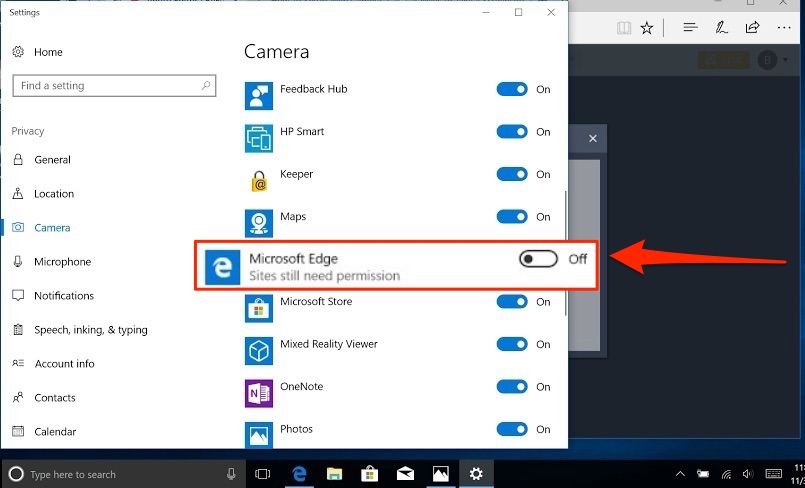 4. Close your camera settings, head back into the Befunky Photo Editor web page, and refresh the page.
5. Click back into the Webcam option in the Upload drop down menu. When the webcam permission box appears, click Allow.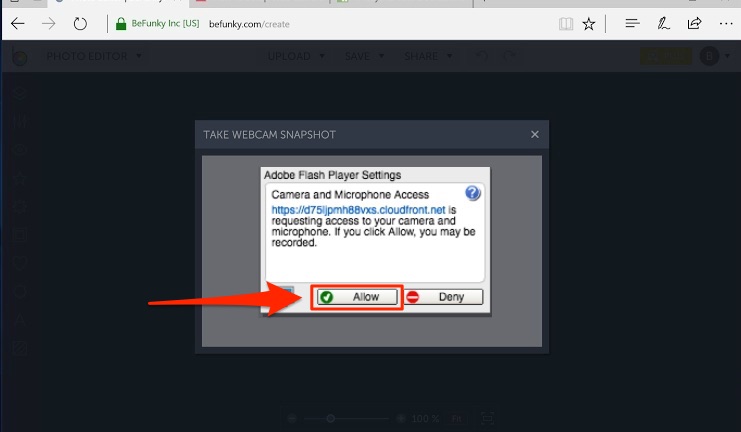 6. This will give permission for Befunky to use your webcam. 
Opera 
1. Head into the opera preferences. 
2. Click Websites and find the Camera settings.
3. Click Manage Exceptions.
4. Find Befunky - where it should say Blocked under Behavior. Click the C to remove this exception.