Resizing your photos can reduce both the resolution and the file size. Our Resize tool is especially useful when you have large photos that you'd like to upload to the web. Here's how to resize your images:
Step 1: Open your image in BeFunky's Photo Editor.
Step 2: From the Edit menu, select the Resize tool.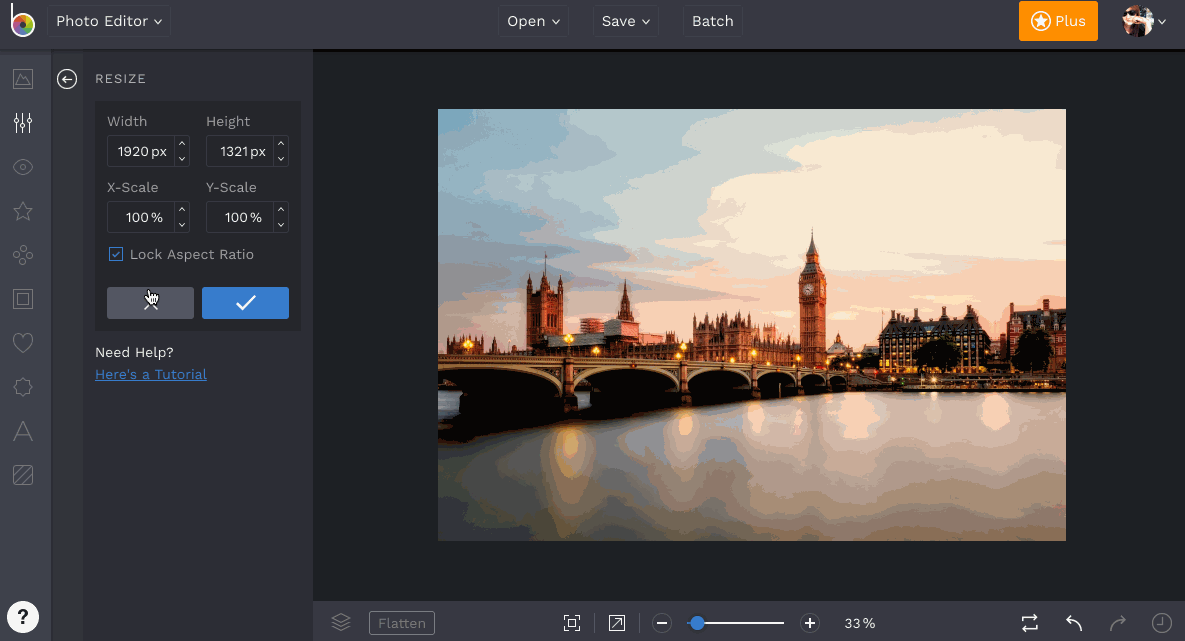 Pro Tip:
To ensure your photo maintains it's aspect ratio, make sure 'Lock Aspect Ratio' is selected.
Step 3: Adjust image size by typing in your new width and height dimensions and pressing enter on your keyboard.
Step 4: Apply changes by clicking the blue checkmark.
Check out our post for more inspiration: