How To Enhance Colors
Getting vibrant colors in your photos is now easier than ever thanks to our new Vibrant Colors DLX effect. This new premium feature in our photo enhancer makes adjustments to the mid-range colors to give your image an overall vibrance enhancement. With Vibrant Colors DLX you won't get the unnatural colors you see from over-saturated images (neon grass, glowing reds, alien blue skies, etc.) Here's how to use Vibrant Colors DLX:
Before:
Step 1: Upload your photo into BeFunky's Photo Enhancer.
Step 2: Click Vibrant Colors DLX, it's the third effect from the top.
Quick Tip: To see your original photo, press the "O" button on your keyboard and you can really see the difference in color this effect makes in just one click.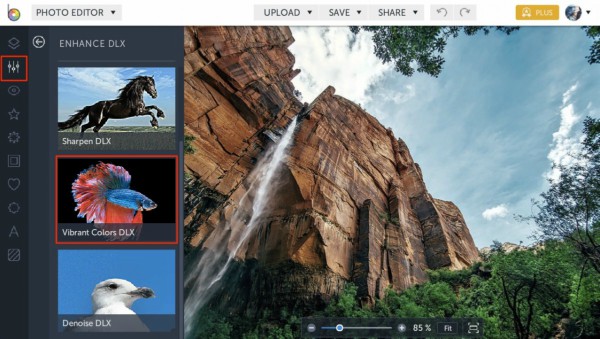 Step 3: To adjust the intensity of the effect, click on the Settings Menu.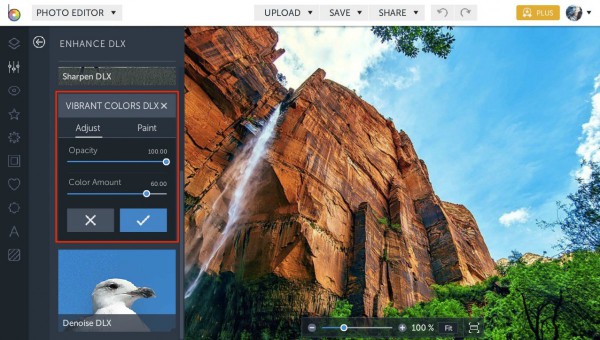 The Opacity slider represents the amount of the effect you're seeing. For example, at 100% Opacity you'll see 100% of the effect, and as you decrease this amount, the more of your original photo you'll start to see.
The Color Amount slider represents the saturation, or intensity, of the colors. Vibrant Colors DLX is super intuitive, so it really focuses on enhancing the undersaturated pixels and mid-tones of your photo. 
Final Results
 
Here's a great tutorial to take you more in-depth with Vibrant Colors DLX.